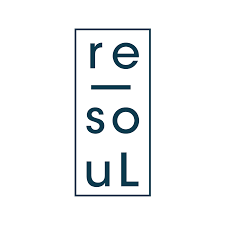 re-souL
Family-Owned
Located in the historic Ballard district of Seattle, RE-SOUL has been locally owned and operated since 2002.
Known as a premier destination for footwear in Seattle, re-souL recognizes good design in many ways. In addition to our uniquely curated shoe selections, you'll find clever design in many other items. Accessories, clothing and jewelry – some from local designers – are all mixed together for a unique shopping experience that is distinctly re-souL.
Whether in store or online, it is always our goal to offer exemplary customer service. Customers can expect prompt attention in our shop, and online customers may inquire and have answers from a real live person who is familiar with our products. So please, give us a ring!
We are influenced by design, architecture, color trends and the creative use of materials. We are passionate about visual arts and music. We are always looking for something new and different. Above all, we cherish the customers that have remained with us year after year.
Winter Store Hours:
Monday – Saturday: 11am – 6pm
Sunday: 11am – 5pm
re-souL
5319 Ballard Avenue Northwest
2067897312