It's beginning to look a lot like Holidays in Ballard.
Experience all the hygge by celebrating the Holidays in Ballard with us.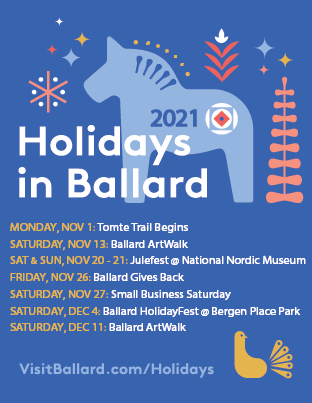 Starting on November 1, follow along the Tomte Trail through the shops of Ballard in search of the sneaky little tomten hiding in the storefronts at 26 locations throughout the neighborhood.
Follow along the trail of the Jul-Tomte. Get your Tomte Trail passport at one of the participating locations or download here and set off to find the number hidden on his cup of porridge in the box next to each location.
Then bring your passport, with at least 10 locations stamped, to Ballard HolidayFest on December 4th in *Marvin's Garden Park* to be entered in the Grand Prize drawing.
Each participant who turns in a passport to the HolidayFest will receive a prize and be entered in a drawing for a chance to win a Family Membership to the National Nordic Museum! (Be sure to fill out contact info on your passport so we can let you know if you won – you do not have to be present at time of drawing to win) *HolidayFest has moved from Bergen Place Park to Marvin's Garden this year*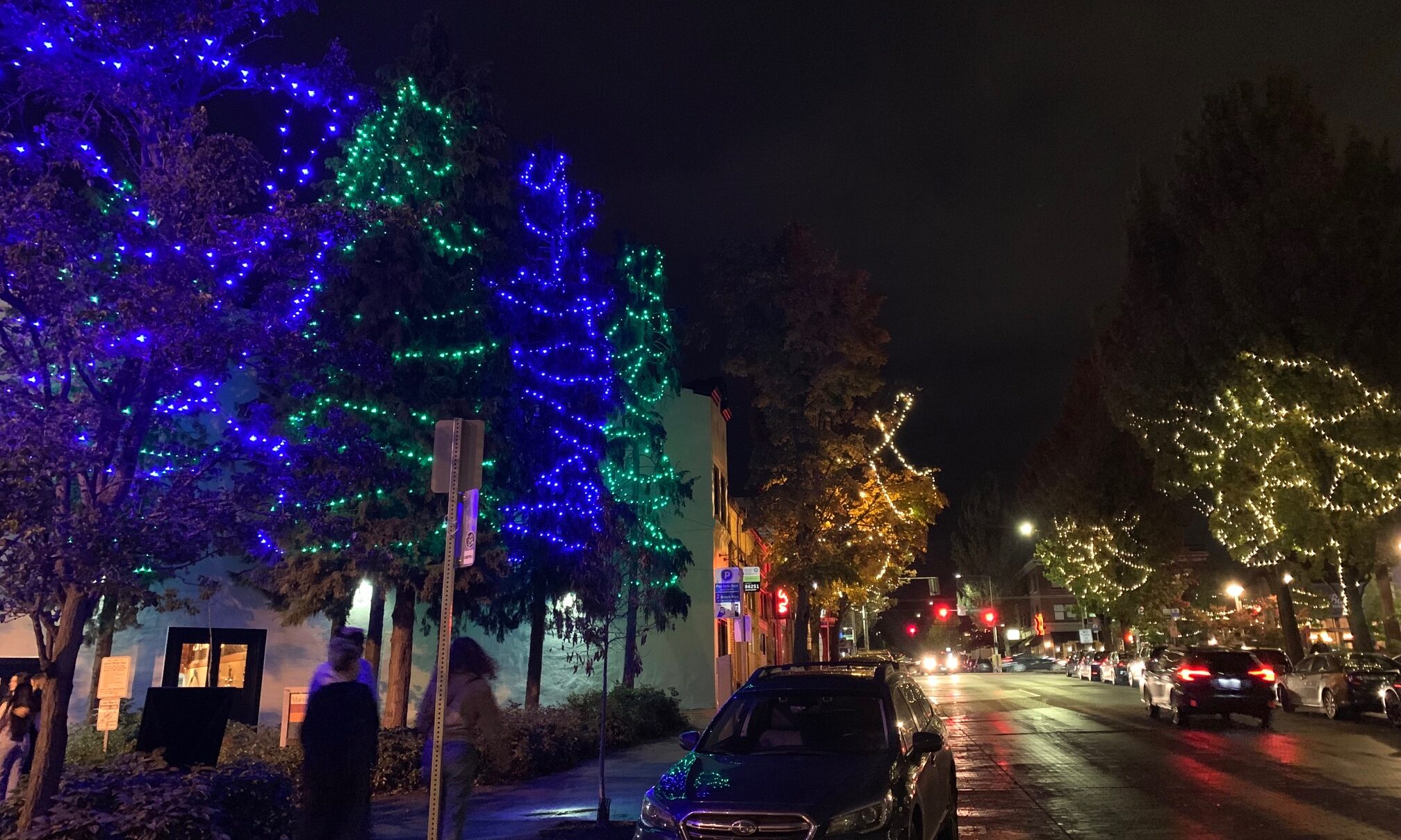 It's beginning to look a lot like … Holidays in Ballard with holiday lights making the tree canopies along NW Market Street and Ballard Avenue NW merry and bright!
Enjoy the twinkling lights every evening until shortly after Valentine's Day in February 2022. The program is made possible each year through the Ballard Alliance – Ballard Improvement Area. The goal of the program is to add festive cheer to the shopping and dining district and enhance safety for pedestrians strolling the neighborhood.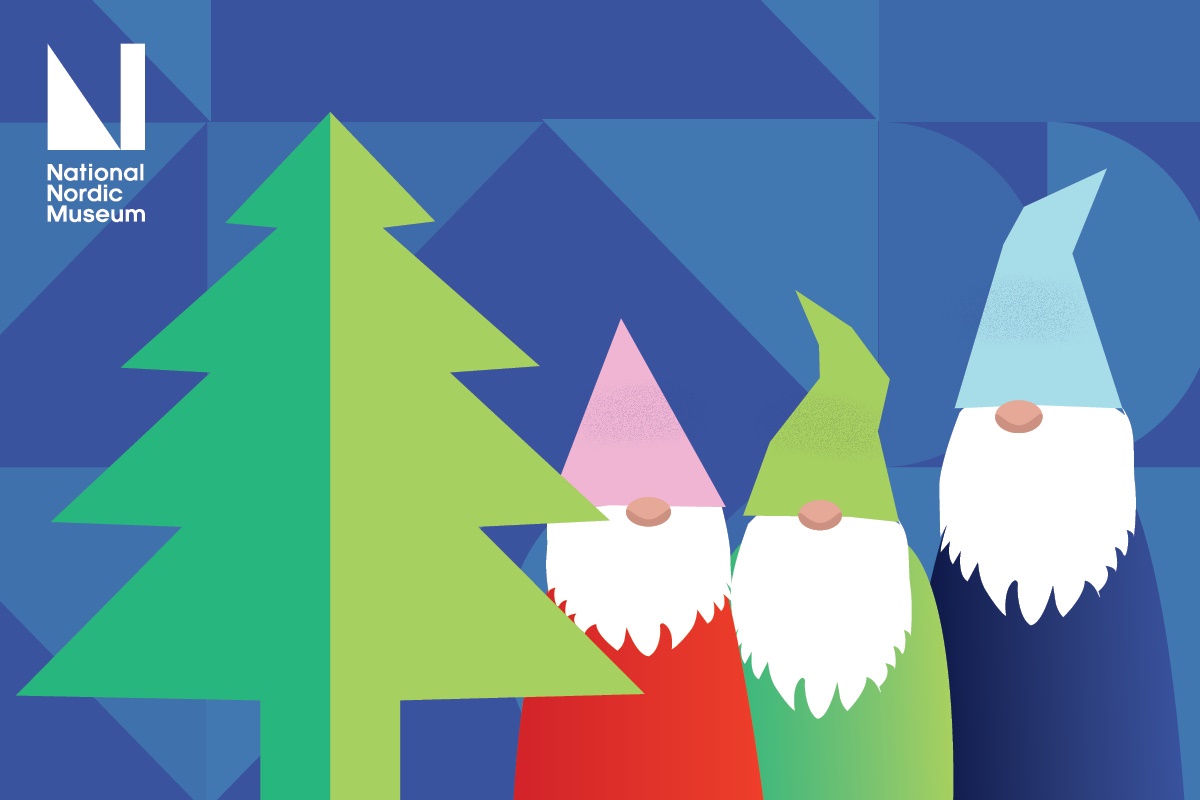 The National Nordic Museum is continuing the tradition of Julefest on November 20 & 21.. This family friendly weekend event features a variety of Nordic holiday traditions. Guests can expect to discover a modern spin on a traditional market as they can shop from over 30+ local artists, taste traditional holiday fare, and enjoy Nordic music and dance performances.
The National Nordic Museum is celebrating 44 years of hosting this annual cultural community event that will transforms the Museum grounds into a traditional outdoor Nordic market similar to those widely attended throughout the Nordic region.
Members enter for FREE via the express line.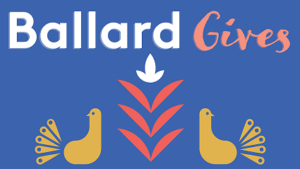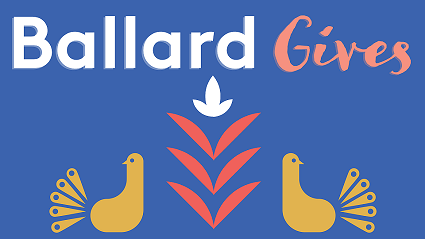 Ballard Gives Back is Ballard's version of Black Friday. More than a dozen Ballard businesses are putting a generous spin on Black Friday shopping by participating in Ballard Gives Back on Friday, November 26, 2021.  Ballard Gives Back is a program created by local merchants to encourage socially conscious holiday shopping in Ballard by donating a portion of their proceeds to a selected charity. Match up your favorite stores in Ballard with your favorite charity and shop small this holiday season.
Speaking of shopping small, the day after Black Friday is Small Business Saturday. Skip the malls on Saturday, November 27th and do your holiday gift shopping at one of many Ballard boutiques and stores. You will find one-of-a-kind items, enjoy the charm of the neighborhood and keep your hard earned dollars in the community you love to call home.