Don't let winter prevent you from planning a night out (or in)!
Hit the town to dance to live music, watch a movie at our local theatre, or enjoy some charcuterie by the fireplace. We have something for every couple here in Ballard!
---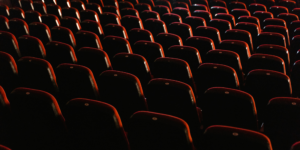 For a Classic Date Night 🍿
🎥The classics are classics for a reason. Enjoy a romantic night out with an intimate dinner (paired with craft cocktails) at one of the neighborhood's famed restaurants and a movie at the Majestic Bay Theatre!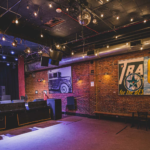 For Music Lovers 🎶
If you and your partner share a love of music, look no further than having your next date night in Ballard. Home to legendary music venues, a fantastic record store, and local artists performing at neighborhood spots, find your melody at these places.
Music Venues:
Where Else to Catch Local Acts: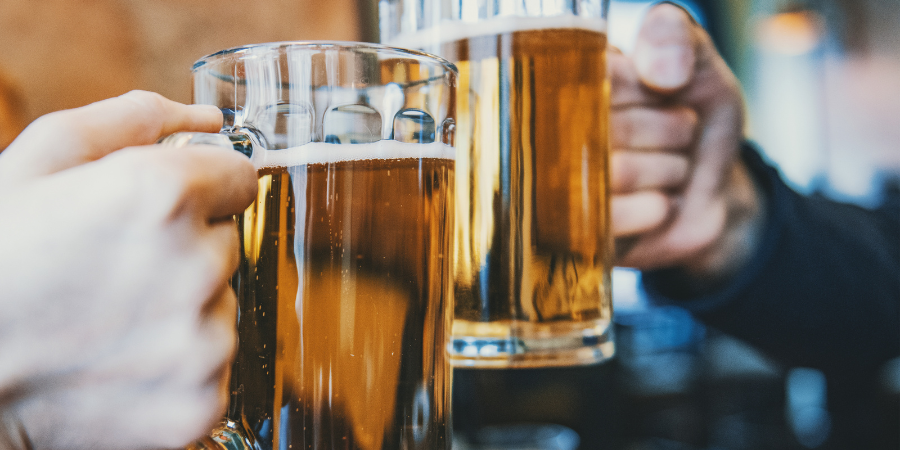 For the Adventurous Couple 🛼
Is your date an extrovert who loves to laugh, look at art, explore the unexpected, and try new things? Make a whole day or night of it at one (or all) of the businesses below!
🧶Register for an upcoming craft class at Monster!
🖼Explore the Mygration exhibit at the National Nordic Museum!
🎲Enjoy a game night at Mox Boarding House! With a full café menu, beer, wine, cocktails, mocktails, and espresso bar, there's something for everyone. Come with a date, or do a group date here! While enjoying your libations, the skilled Game Guides will recommend and teach you your new favorite game.
🍮Swoon over each other while indulging in a seasonal dessert at Hot Cakes!
💅🏾What's more romantic than getting a mani and/or pedi together? Check out Ballard Nail Studio, Hava Nails & Spa, LT Nails & Spa, Bella Nails & Spa, or White Lotus Salon!
🕹Enjoy a night of new realms at Portal Virtual Reality!
🎨Go on a DIY art tour of local galleries, including Get Nice. Gallery, Keil Studio, Push/Pull, Sacred Circle Gallery, and Venue!
🍵Stop into Miro Tea to take a trip around the globe as you sip and savor a unique selection of over 150 teas!
🍷Head to Aluel Cellars to enjoy a wine flight or their 2018 Cabernet Sauvignon, which recently won a platinum medal in the Geat NW Wine Platinum Awards!
🥕Attend the Ballard Farmers Market for an early morning/afternoon date! Peruse the market for fresh and tasty Pacific Northwest produce and handmade goods, stop and chat with the farmers and artisans, and sample delicious pastries, drinks, and more!
🍻Take a tour of the Ballard Brewery District (BBD) using the new and improved Ballard Brewed Passport! There's a good concentration of breweries within walking distance of each other in the BBD, making it easy to taste a range of Pilsners, IPAs, Stouts, and more!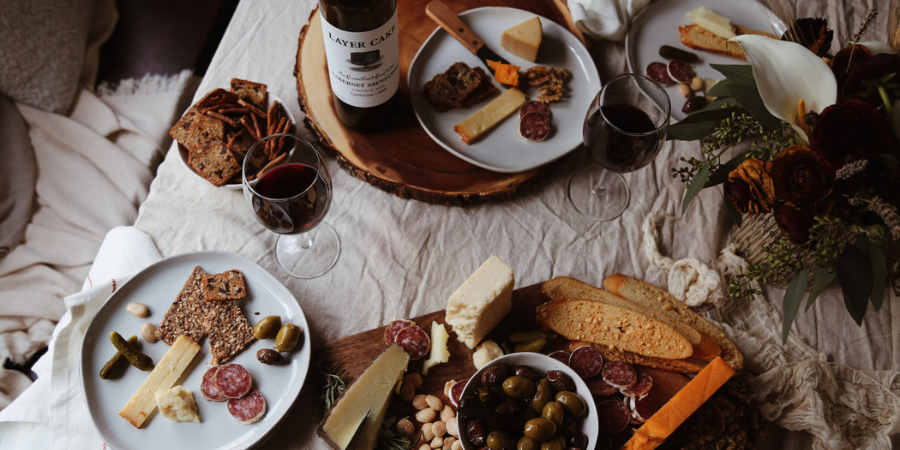 For the Stay at Home Couple
A night out on the town isn't for everyone! If staying in for the night is more your thing, consider stopping at one of the businesses below to elevate your date night experience!
🍪Swing by Truffles & More for delicious chocolate-dipped peanut butter cookies and tasty truffles to savor during or after you stroll Ballard's cobblestone streets under the twinkling lights to admire all the beautiful public art.
🥡Order takeout from one of the neighborhood's restaurants to enjoy while you Netflix and chill! Have you seen the new season of Bling Empire?
🧀Make your special someone something delicious this V-Day by stocking up on charcuterie supplies at PCC Community Markets – Ballard! Enjoy a Valentine's Day Charcuterie Board while reminiscing about old memories and/or making new ones! Don't forget to pick up a bottle (or two) of wine while you're at it!
🍮Pick up some take-and-bake kits, caramel dip, and more from Hot Cakes to surprise your loved one with a homemade dessert, or bake dessert together to enjoy after eating takeout from a local restaurant!
🍸Make date-night cocktails at home by picking up supplies from Heritage Distilling Company!
🍻Pick up some Ballard-brewed beer from a brewery in the Ballard Beer District that will pair nicely with your date night dinner!
💝Stop at Sweet Mickey's Candy Shoppe for post-dinner dessert, including homemade fudge, boxed chocolates, old-fashioned candy, and more!
🍷It's not a date without wine, right? Stop into Grape Juice Wine Shop and/or Aluel Cellars for some vino that will pair nicely with takeout from a neighborhood restaurant!
🧁Head to Cupcake Royale for some sweet treats that will bake your date crazy about you!
💃🏽Comb through Sonic Boom Records' vinyl selection for tunes that will make for a great impromptu dance party during date night!
🍨Grab a pint (or five, we won't tell) of ice cream from Salt & Straw to enjoy during your Netflix and chill sesh! Their Dairy-Free Decadence Series would make any vegan and lactose-intolerant person happy!