Love is in the air, and there is no better place to find cupid other than right here in Ballard.
In honor of the love holiday, businesses are ready to celebrate with all things romantic, pink, and red. Check out where to buy gifts, flowers, and sweets in the area, and which of your favorite restaurants are doing something special in celebration!
---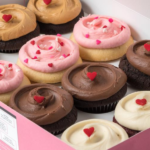 Sweets 💝
💝Swing by Truffles & More for delicious chocolate-dipped peanut butter cookies, tasty truffles, and more!
💝Skip the heart-shaped box of chocolates and embrace the romance of the season with the gift of five ice creams celebrating the ingredient of love. Grab a one-of-a-kind pint of ice cream from Salt & Straw! Their super popular Chocolatiers Series will launch in-shop and online on Friday, 02/03
💝Stop at Sweet Mickey's Candy Shoppe for homemade fudge, a box of chocolates, old-fashioned candy, and more!
💝Head to Cupcake Royale for a sweet treat that will bake your date crazy for you! And don't miss their upcoming Sprinkle Party! $10 gets you a blank cupcake, an individual piping bag, a container of Valentine's sprinkles to decorate your cupcake, and a box to take it home or gift to a friend. Additional unfrosted cupcakes can be purchased for $3.
💝Swoon over each other while indulging in a decadent dessert at Hot Cakes!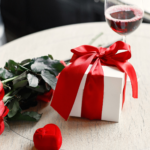 Gifts 🎁
🎁Aluel Cellars: Give the gift your Valentine NEEDS… a bottle of wine, or perhaps a Wine Club membership! Aluel has a fantastic team of winos on board that can get the perfect bottle for your special someone!
🎁Annie's Art & Frame: Take advantage of their wide range of unique gifts and art prints that will get anyone excited! Click here to shop their current collection of goods!
🎁Ballard Home Comforts: Pop into this whimsical store carrying a selection of accessories including bags, hats, jewelry & sunglasses!
🎁BEGIN: Nothing says I love you more than a unique piece of handmade jewelry. Stop in to preview their collection of quality, handmade jewelry at both accessible and collectible price points!
🎁DIGS: DIGS is full of amazing V-Day gifts that will bring a smile to any lover's face! Browse their awesome gift guide.
🎁Fair Trade Winds: Give a sweet fair trade gift to your #1 guy, gal, kid, bestie, pet lover, or even yourself! ⁠Click here to peruse their Valentine's Day Gift Guide!
🎁Good & Well Supply Co: Is your partner an outdoor enthusiast? Look no further than G&W for handcrafted gifts that give back to Mother Nature! Shop their V-Day collection!
🎁Grape Juice Wine Shop: Their monthly wine subscription makes the perfect V-Day gift for any wine-loving partner! You can also order their Valentine's or Galentine Wine Box, featuring Natural Rose Wines.
🎁Lucca Great Finds: Check out their array of gifts such as handmade paper, vintage home goods, Valentine's Day cards, & unique curios!
🎁Monster: Stop by the shop for funky clothing, handmade crafts & gifts, local artists & many socks. Click here to peruse their Valentine's Day Gift Guide!
🎁Sacred Circle: #SpendLikeItMatters at this gift shop featuring a large selection of original and limited edition prints and unique Native gifts!
🎁Sip & Ship: Full of chocolates, graphic mugs, cards, candles, Ballard merch, bath bombs, and more, Sip & Ship is your go-to Valentine's Day gift destination!
🎁Spir Candle Co.: Gift a gift that gives back with a candle from Spir Candle Co. When you buy your candle from them, you're investing in the young people they work with — and hopefully yourself!
🎁Summit & Terrace: Artisinal fragrances from Summit & Terrace always make a great gift!
🎁Venue: Visit their bright studios & gallery offering a variety of work from Washington artists. Click here to peruse their collection of handmade goods!
🎁Visit Ballard Gift Card: Give your loved one the gift of local with a Visit Ballard Gift Card, redeemable at over two dozen Ballard businesses!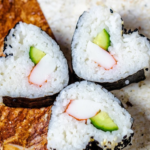 Dining 🍽
🍽Enjoy a decadent Valentine's dinner on the waterfront! Ray's first-floor Boathouse will offer a delicious three-course menu featuring Dungeness Crab, Filet Mignon, Lobster, King Salmon, and a rich chocolate dessert February 10-14 for $70 per person (excluding tax and gratuity). Make a V-Day reservation by clicking here.
Reservations are strongly encouraged and can be made online. The Boathouse will serve its regular menu alongside the special three-course and is open for dinner daily from 5-9 p.m. (last seating at 9 p.m.).
🍽Stoneburner is now accepting V-Day reservations! Click here to make a reservation now!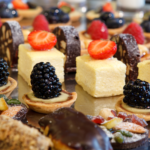 Activities & Events ❤️
❤️Cathedral is hosting a pop-up Valentine's Market on Sunday, February 12th. The market will feature 20+ local creators and artists, permanent jewelry, baked goods, florals, handwritten letters & cards, vintage clothing, ceramics, jewelry, accessories, candles, and more!
❤️Monster: Sign up for the Valentine Linocut Block Printing class with Phillustrations! In this class, you will draw, carve, and print a festive Valentine's Day design to give your sweetie. There's nothing more special than a handmade gift.
❤️Skal Beer Hall: Prep for Valentine's Day with their mead and dessert pairing class on 2/9 at 8 pm, featuring meads from their friends at Hierophant! There will be a variety of house-crafted desserts as well as a diverse lineup of mead styles. Your ticket includes three mini-desserts and three (4oz) mead pours. Click here to purchase tickets!
❤️Wero: WeRo and Wes Yoo are doing Valentine's Day right this year, partnering up with @fieldtotable.us for a 4-course meal right on the turf of @lumenfield!
Tickets are going fast, so click here to purchase yours!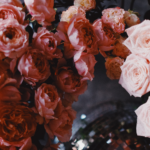 Flowers 💐
💐Ballard Farmers Market: Stop by the Ballard Farmers Market to pick up a fresh bouquet of flowers for your loved one!
💐Fair Trade Winds: Gift a beautiful bouquet that will last a lifetime with their fairly-traded felt flowers!
💐ROOT: Does your Valentine have a big heart and a green thumb? ROOT has a wonderful collection of plants that will make your Valentine grin from ear to ear.