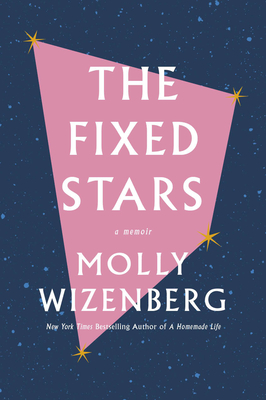 Secret Garden Books
The Fixed Stars by Molly Wizenberg
Ballard's own Molly Wizenberg is the author of two bestselling books, A Homemade Life and Delancey, and the James Beard Award–winning blog Orangette. She has written for the Washington Post, the Guardian, Saveur, and Bon Appétit, and she also cohosts the podcast Spilled Milk. With chef Brandon Pettit, Wizenberg cofounded the award-winning Seattle restaurants Delancey and Essex.
Praise For…
"The Fixed Stars is that rare thing, a groundbreaking, essential book about sexuality. Wizenberg's incisive, generous laying-bare of her own experience will make many readers feel seen, understood, and not alone. This book is a triumph."
— Kate Christensen
SPECIAL: MOLLY WILL SIGN AND PERSONALIZE HER BOOK FOR YOUR GIFT RECIPIENT. ONLY AT SECRET GARDEN!
$25*
*Shipping and Taxes may be added during checkout