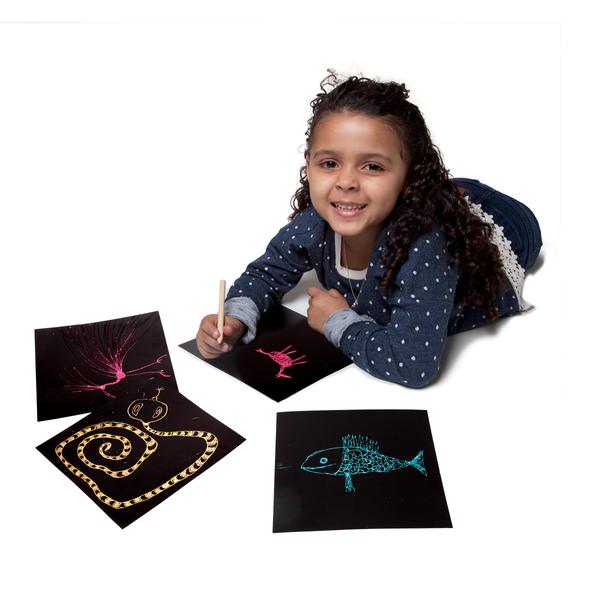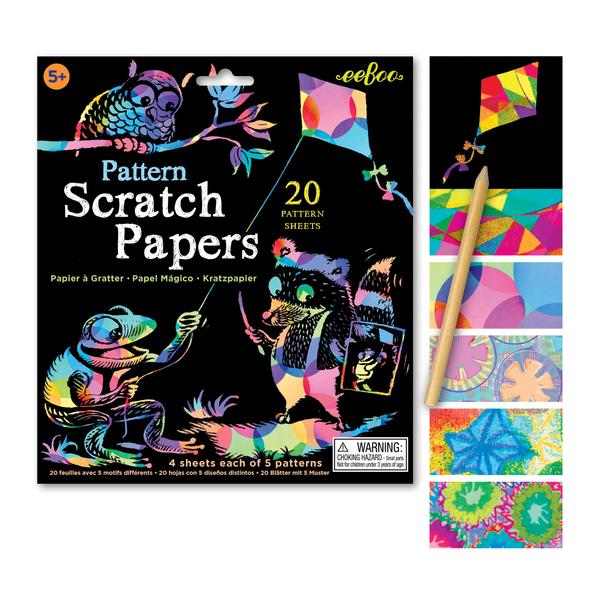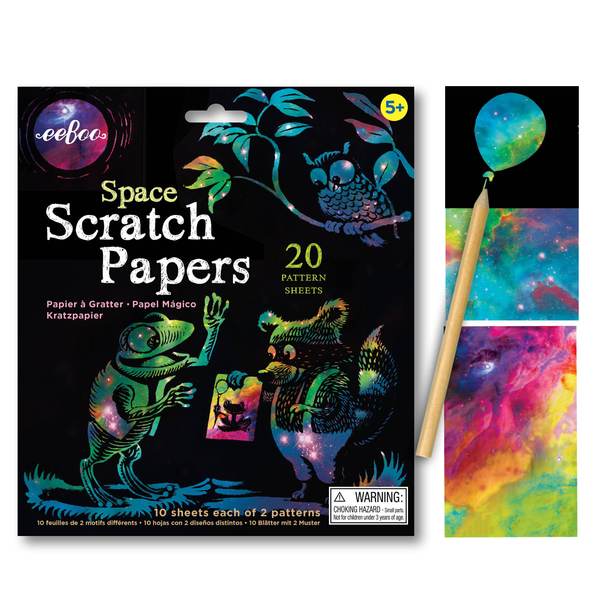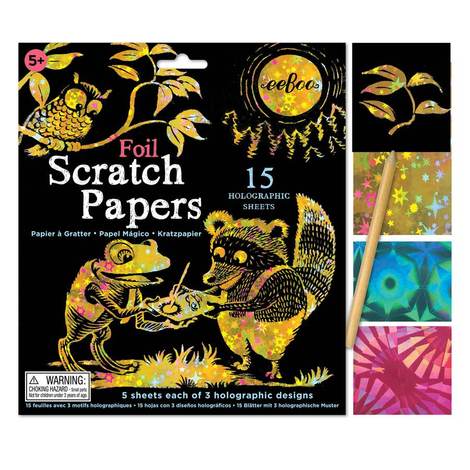 Clover Toys
Scratch Paper
A new approach to drawing: When you make your mark, You're actually scratching brilliant color from the dark! From beneath the inky blackness, flashy foil will shine. To add light and sparkle every time you scratch a line!
For ages 5 and up
15 – 20 Sheets (depending on style)
Sheet size 8″ x 8″
Includes bamboo stick!!
Winner of the Oppenheim Platinum Award
You make your own design! Use the included bamboo stick to scratch off the non-toxic black coating on each page. You make your own design! Sparkling foil paper underneath.
Kevin Hawkes is the illustrator of the Foil Scratch Papers. He has illustrated more than 50 acclaimed picture books and chapter books, including Chicken Cheeks, Library Lion, and Sidewalk Circus. Kevin lives in Maine where he is often found wandering aimlessly through the garden. He says his best time to work is in the winter because he can settle down and not get distracted, but summer is his worst because he wants to explore the woods, mountains and beaches around him! His favorite thing to draw are animals doing funny things, as well as cobalt blue skies, imaginary landscapes, and flying pianos
$17*
*Shipping and Taxes may be added during checkout