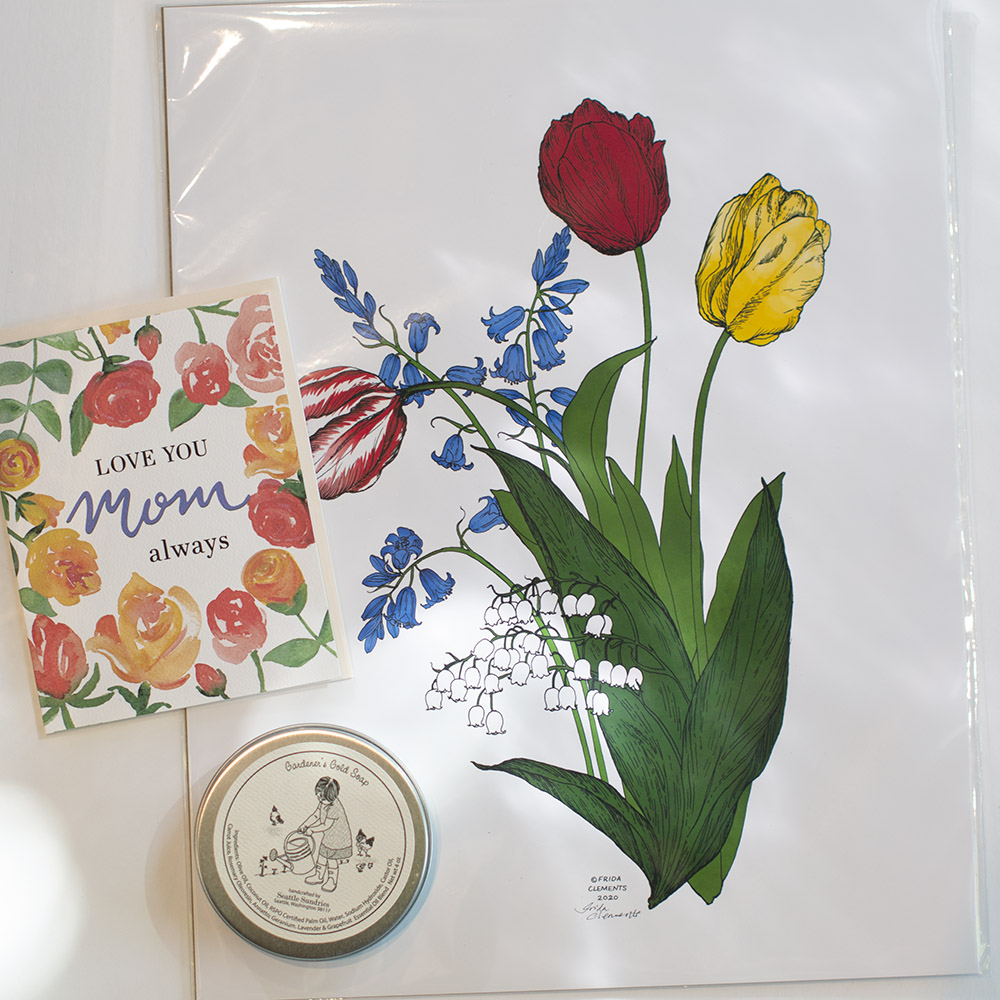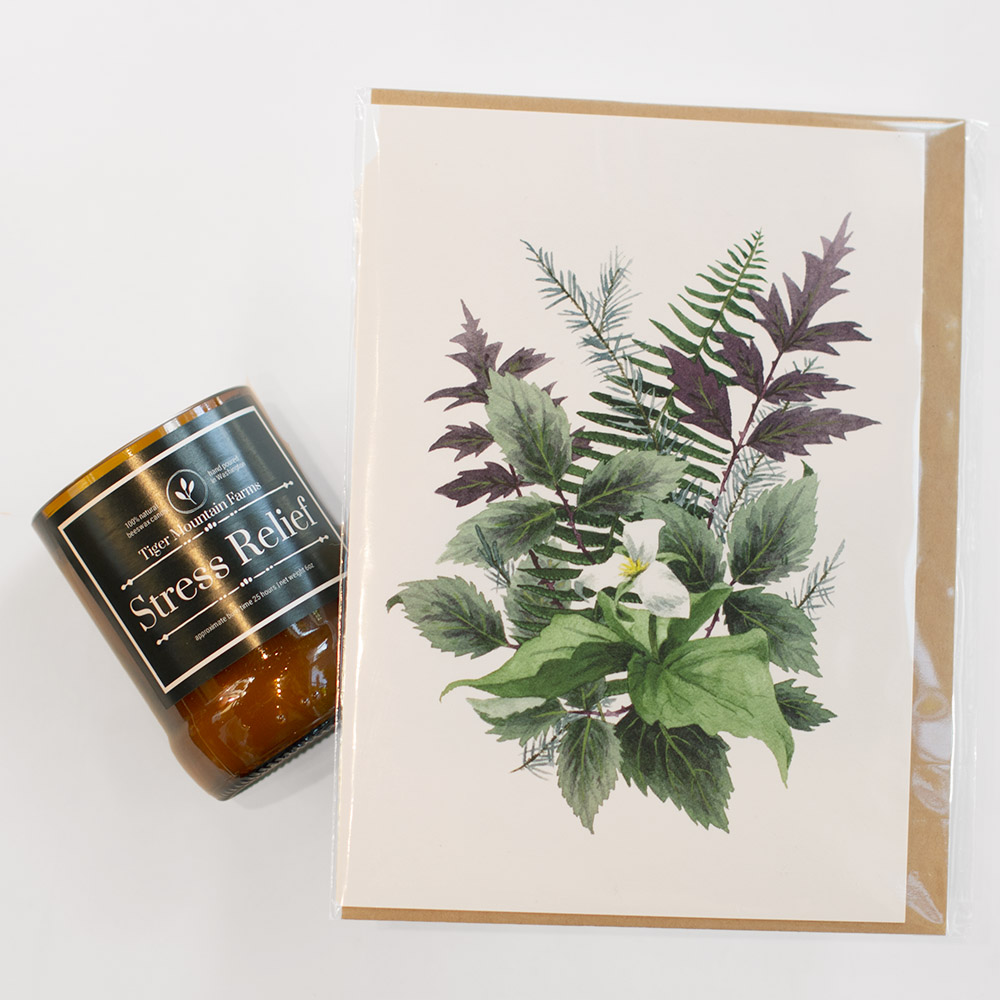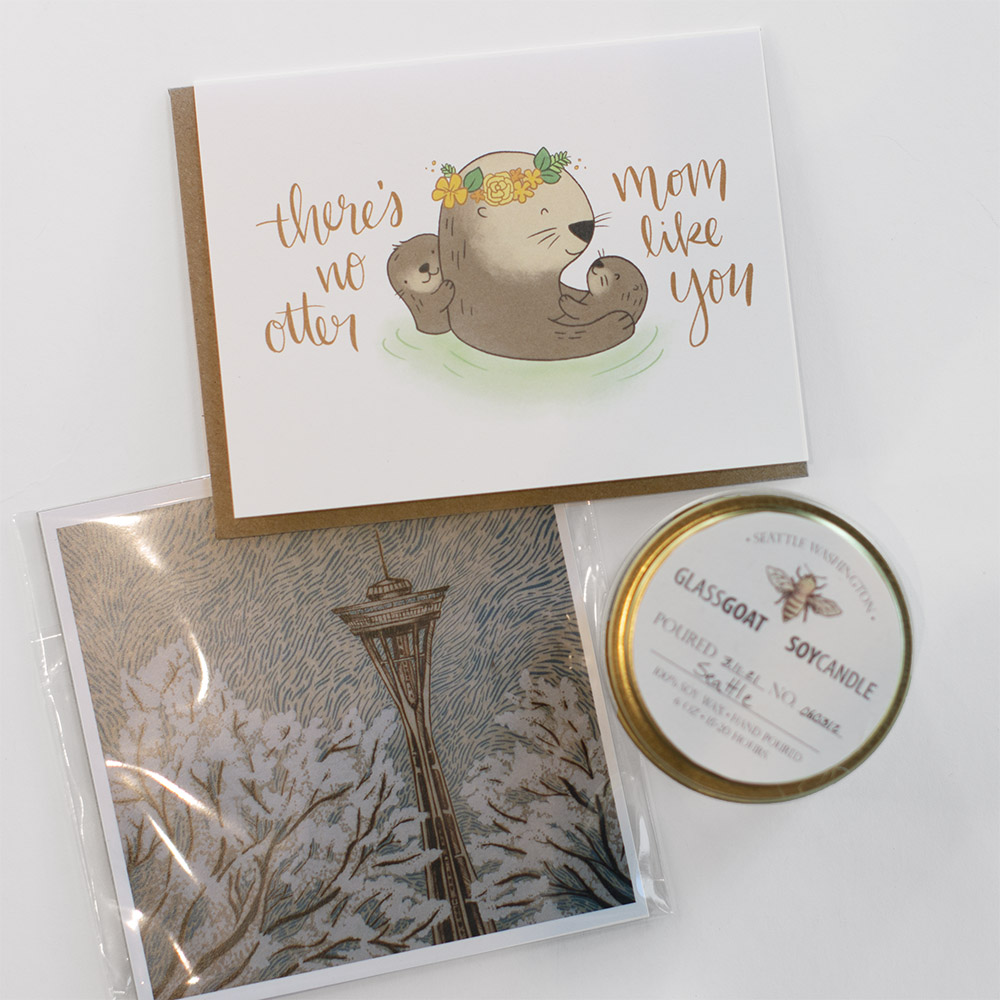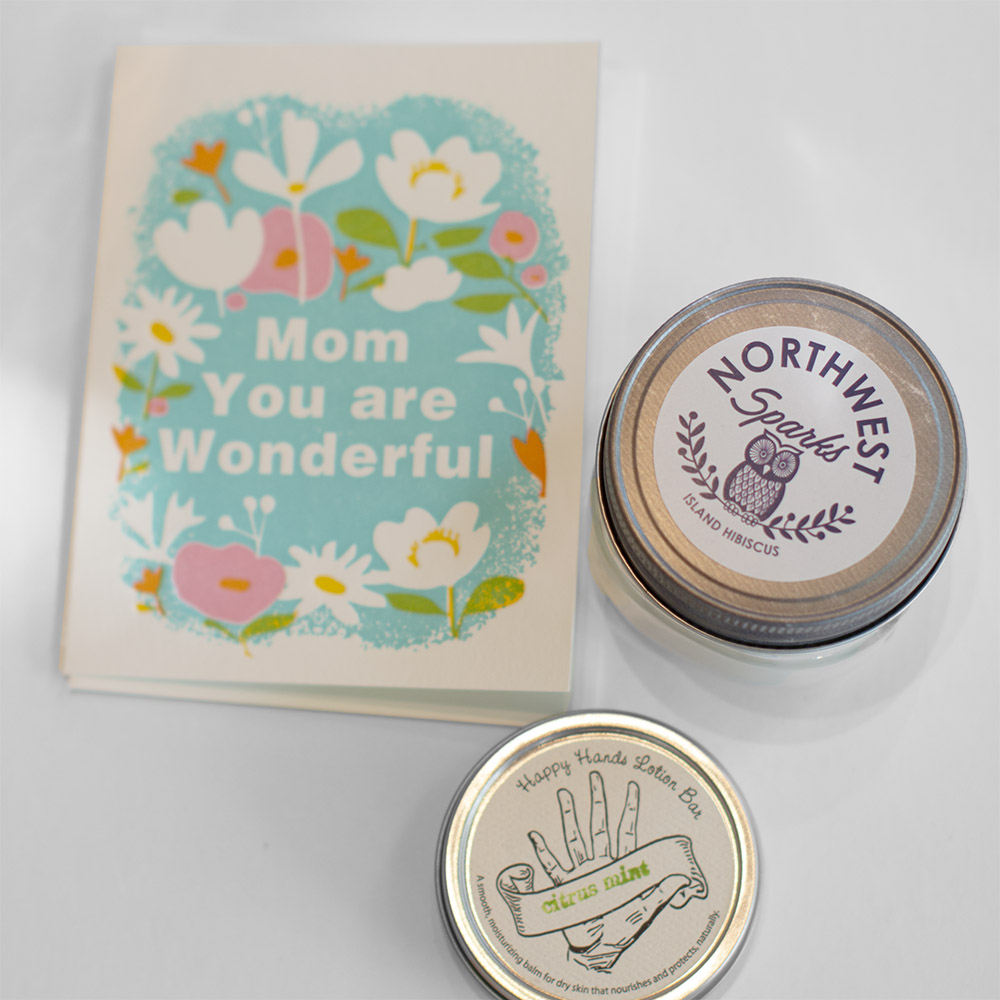 Venue
Mother's Day Bundles!
Give a delightful gift to your mama,support local artists, and get 10% off! Win-win-win!
Floral: 11×14 Tulip Print (Frida Clements), Greeting Card (MJLee Studios), Garderen's Gold Soap (Seattle Sundries)
Relaxed: Stress Relief – 6oz lavender & vanilla (Tiger Mountain Farms), Greeting Card (Maggie Rutherford)
Seattle: 5×5 Space Blossom Print (Alexie Hoffman), 6oz Seattle candle – coffee, crunchy leaves, rain (Glass Goat Soy Candles), Greeting Card (Cathy Wu)
Tropical: Greeting Card (ilee Paper Goods), Citrus Mint Hand Lotion (Seattle Sundries), Island Hibiscus 4oz candle (Northwest Sparks)
Need a note written in your card? Let us know!
$Starting at $24.50*
*Shipping and Taxes may be added during checkout