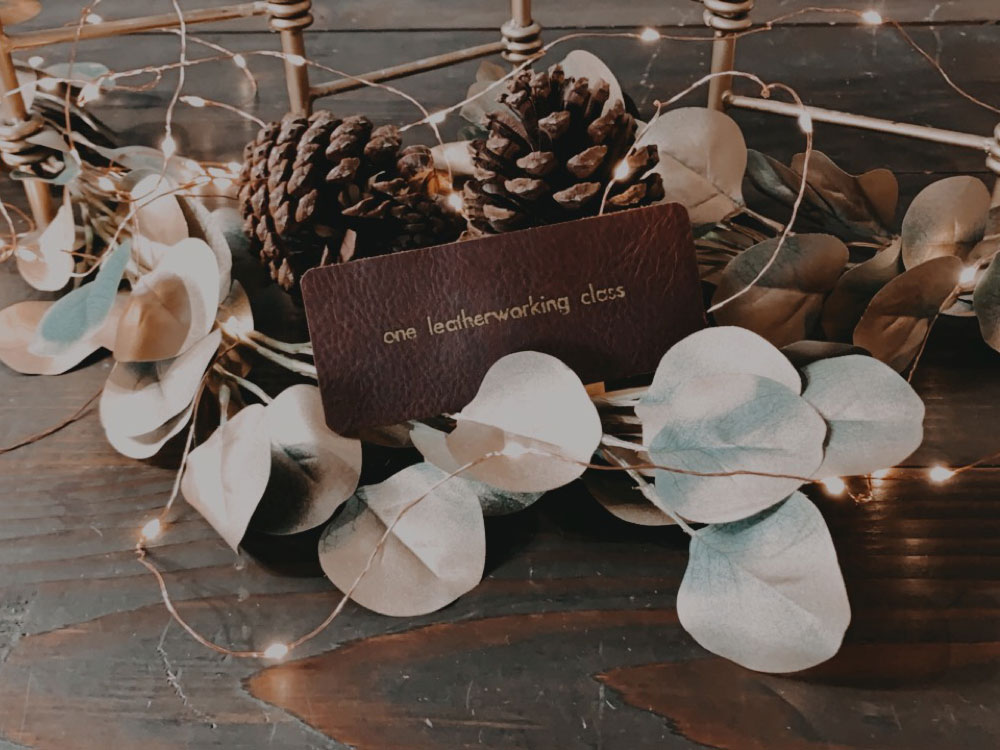 Uphill Designs
Leatherworking Class Gift Certificate
GIVE THE GIFT OF EXPERIENCE, CRAFT & LEATHER
Whether this is a gift for yourself or someone else, let's share in the love of craft and community.
‍
We've turned our love of the design process and obsession with old-world materials into Leatherworking classes, where we've made belts, pet collars, flasks, and more. Come join us in creating a heritage leather piece, enjoy great bites and drinks, and meet exciting new people. We take care of everything including food and drinks, all you have to do is show up and our shopdog, Ragknarr, will great you at the door.
These experiences are about the connection we gain when we work with our hands and create together. It's truly our favorite thing to do and you're investing your money in experience and craft. If you have someone special in your life who loves meeting new people, learning, and setting aside time to be creative – they'd be a perfect fit for our classes. When you purchase a gift-certificate, we'll send a beautiful leather place-card that can be redeemed in part or full for any class. When classes are released, active Gift Certificate holders are the first to be notified via email.
$125*
*Shipping and Taxes may be added during checkout