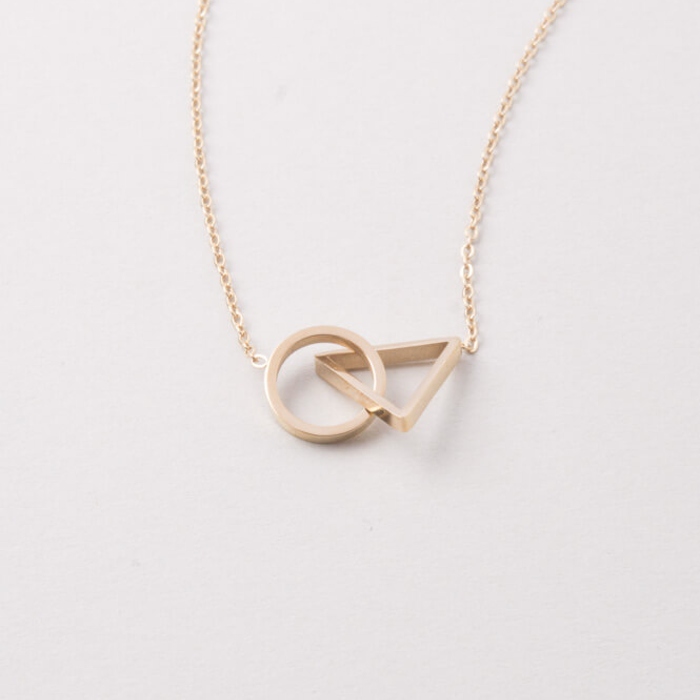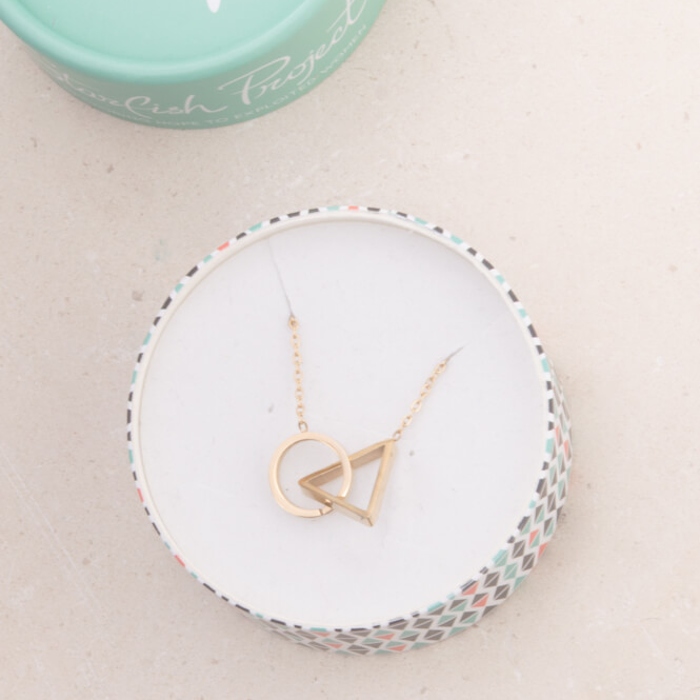 Fair Trade Winds
Interlocking Necklace
The Karen Necklace equals the cost of reaching out to 20 women in the red light district. Because of your purchase, exploited women will experience freedom and begin developing careers. Thank you for restoring hope to exploited women and girls.
14k gold plated stainless steel interlocking triangle and circle pendants on a 14k gold plated stainless steel chain. Hypoallergenic; lead and cadmium free with nickel content less than 100 ppm.
Size: 15.5-17.5 inches
Each Starfish Project product comes in a decorative gift box.
$48.00*
*Shipping and Taxes may be added during checkout