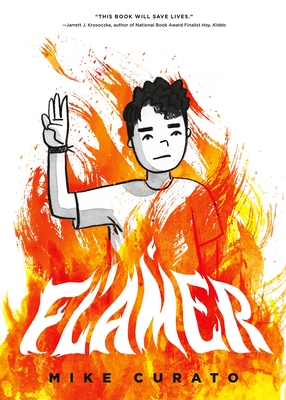 Secret Garden Books
Flamer by Mike Curato
Award-winning author and artist Mike Curato draws on his own experiences in Flamer, his debut graphic novel, telling a difficult story with humor, compassion, and love.
"This book will save lives." —Jarrett J. Krosoczka, author of National Book Award Finalist Hey, Kiddo
SPECIAL: SIGNED BY THE AUTHOR. SECRET GARDEN ONLY!!
$17.99*
*Shipping and Taxes may be added during checkout