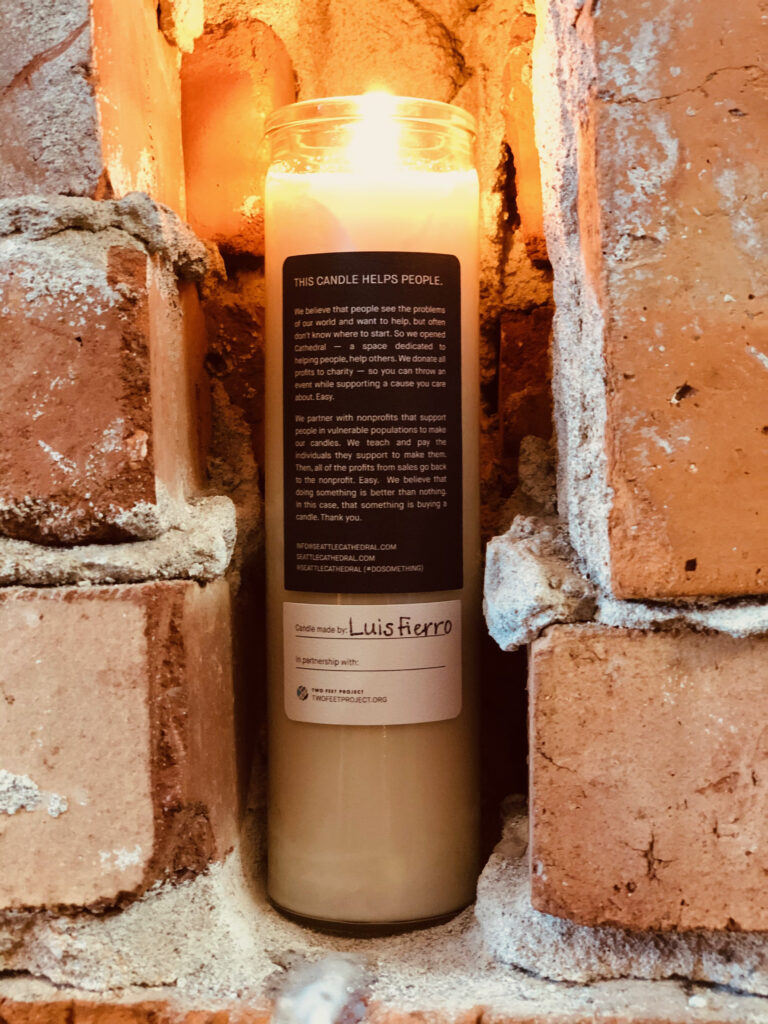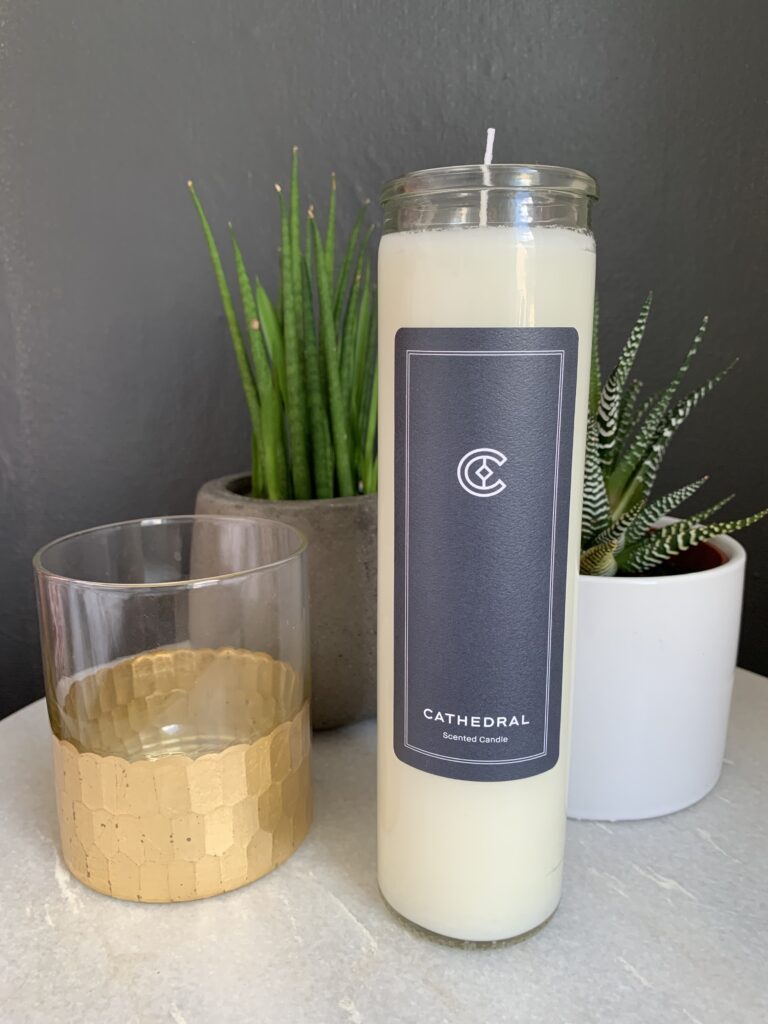 Cathedral
Candles
We believe that people see the problems of our world and want to help, but often don't know where to start. So we opened Cathedral — a space dedicated to helping people, help others. We donate all profits to charity — so you can throw an event while supporting a cause you care about. Easy. We believe — and often say — that doing something is better than nothing. In this case, that something is buying a candle. Thank you.
°Our first amazing non-profit partner is 
Two Feet Project
— purchasing one candle provides an hour of employment to marginalized youth (Pretty cool huh?). All profits from sales are also donated to charity.
°50+ hours of burn time (really!)
°Individually handmade and hand-poured using soy wax and essential oils
°Available now in both Unscented and Mahogany Teakwood (trust us, they smell amazing)
$25*
*Shipping and Taxes may be added during checkout