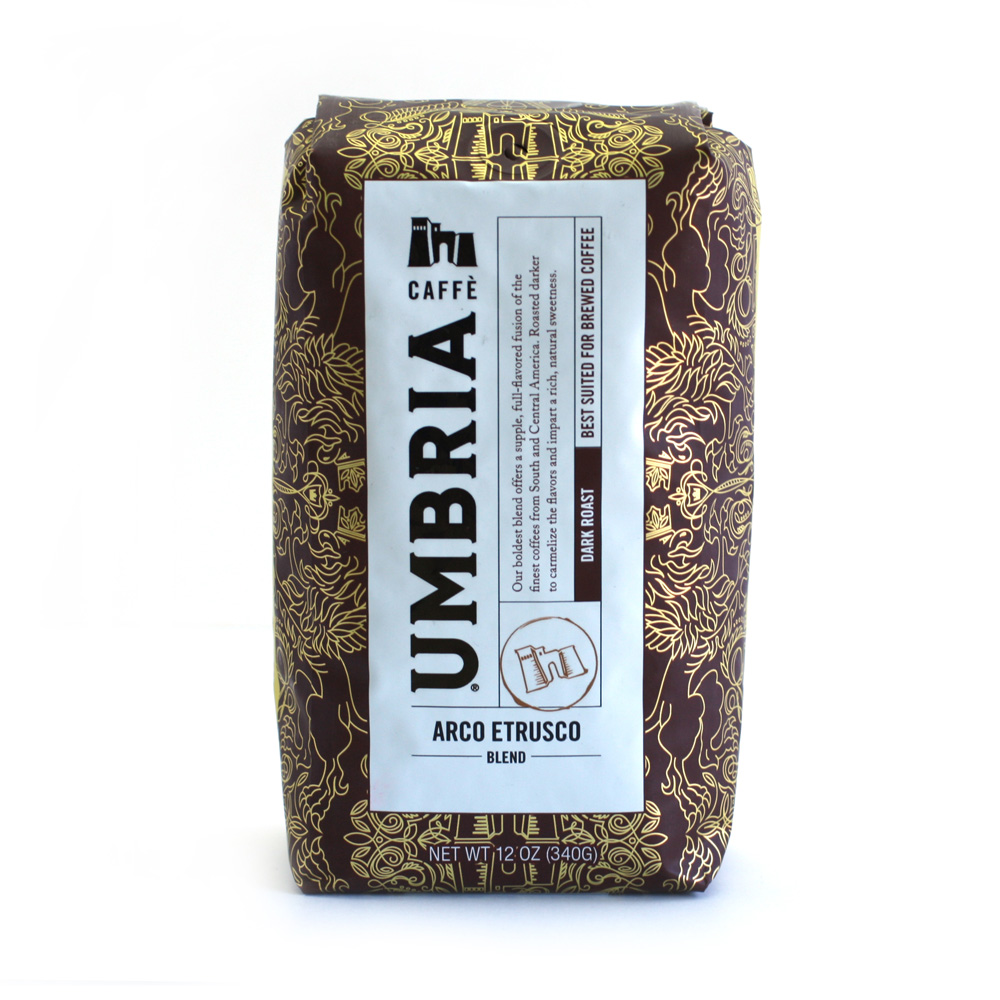 Caffe Umbria
Arco Etrusco Blend – Dark Roast – 12 oz Bag
Named after the iconic arched entry to the Umbrian town of Perugia, Arco Etrusco is the darkest of our blends. Natural sugars found in the coffees caramelize when roasted to this depth, imparting a cane sugar sweetness and aroma. Created as a drip coffee this blend boasts a fudge-like body, low acidity, a persistent roasty aftertaste and characteristics of a sweet stout.
Characteristics: Sweet | Fudge | Cane Sugar | Smokey
Primary Origins: Brazil | Colombia | Mexico
Also available as a 5 pound bag or Single Serving Cups.
$13.00*
*Shipping and Taxes may be added during checkout