Head to Ballard and hit the street. Then eat and drink on it.
As Fall sets in, take advantage of outdoor dining and drinking options throughout Ballard – from charming patios to pergolas along historic Ballard Ave NW! Peruse our list below to plan your next al fresco outing! The Ballard Alliance worked extensively with SDOT, Ballard Restauranteurs, and the Ballard Farmers Market to implement pergolas along Ballard Ave NW. See for yourself!
---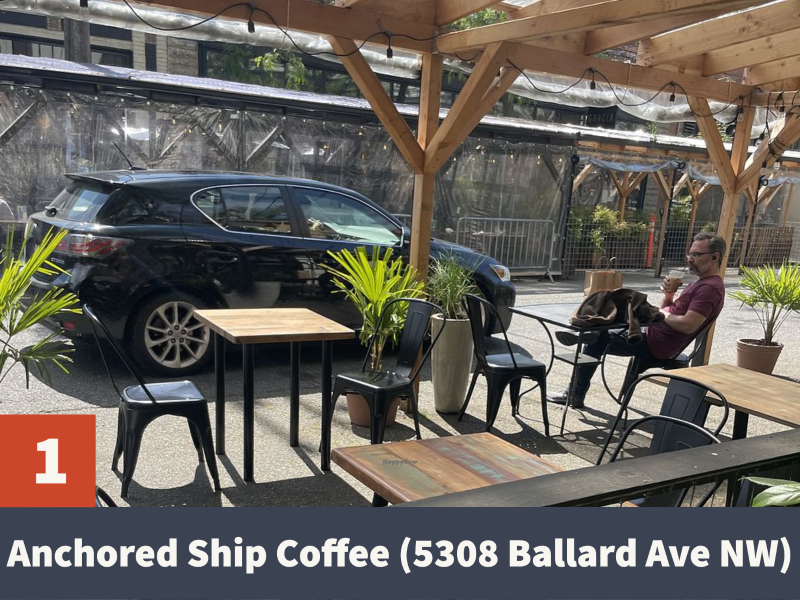 A cute and cozy coffee shop serving java drinks, sandwiches & pastries in a hip space with nautical accents. Anchored is excellent if you want a chill place to hang out to get some work done in the midst of Ballard Ave's historic bustling shopping and dining district.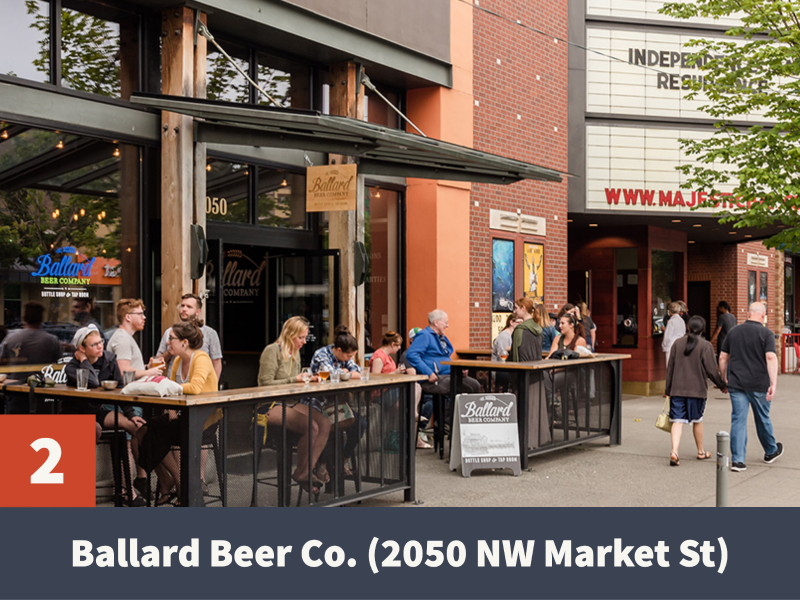 Ballard Beer Co., Ballard's one of a few black-owned businesses in Ballard, is a boisterous setting with a menu of local brews including stouts, IPAs, lagers, and ciders. Their outdoor patio is a must, especially if you like people-watching!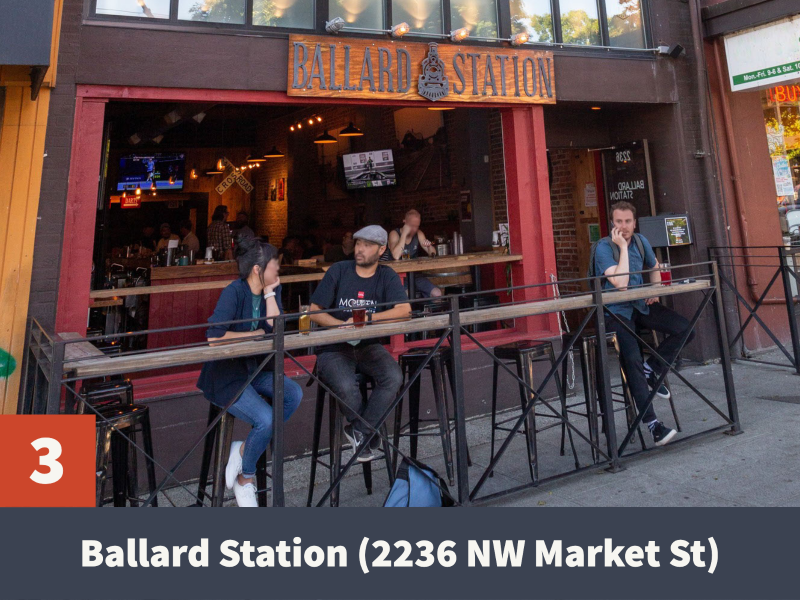 Ballard Station is a rustic-chic watering hole offering craft beers & cocktails, plus darts & sports on TV. Their patio is also a must if you like people-watching!
Ballard Station Public House —>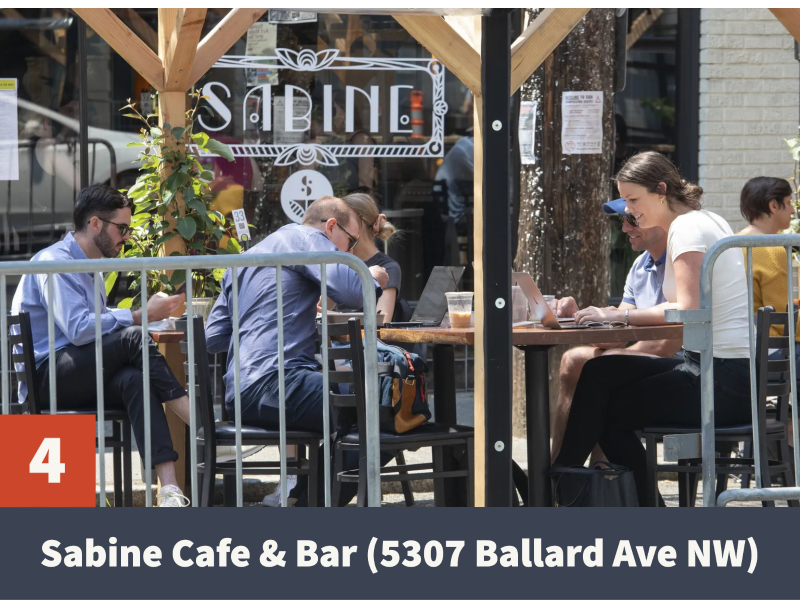 The cocktails are complicated and well-balanced, featuring fun ingredients like sandalwood, rhubarb Aperol, pistachio, strawberry red wine foam, and glitter. Enjoy a tasty Mediterranean mezze, like smoked eggplant dip with homemade spiced potato chips.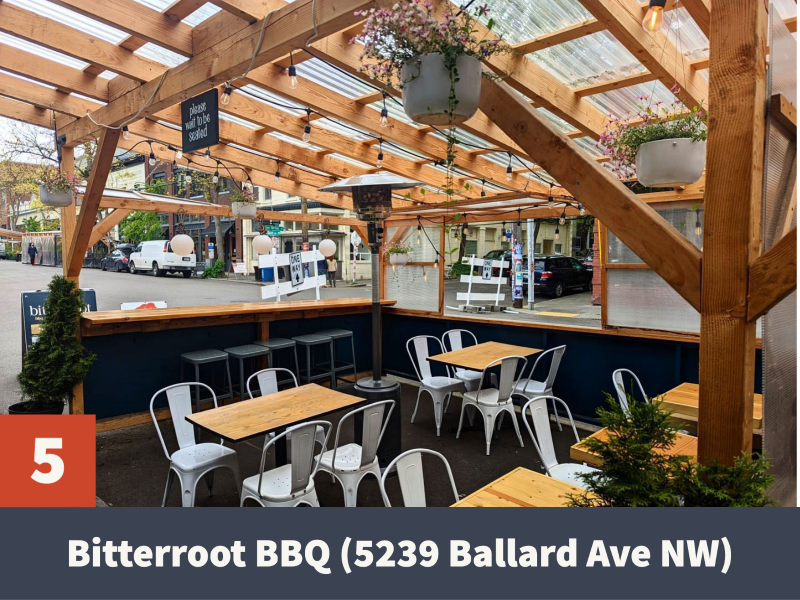 Bitterroot is perfect for when you need some smoked brisket in your life! Always start with the jalapeño hushpuppies (covered with mustard sauce), make sure some hot links hit the table, and note that the mac and cheese could easily serve a group of four.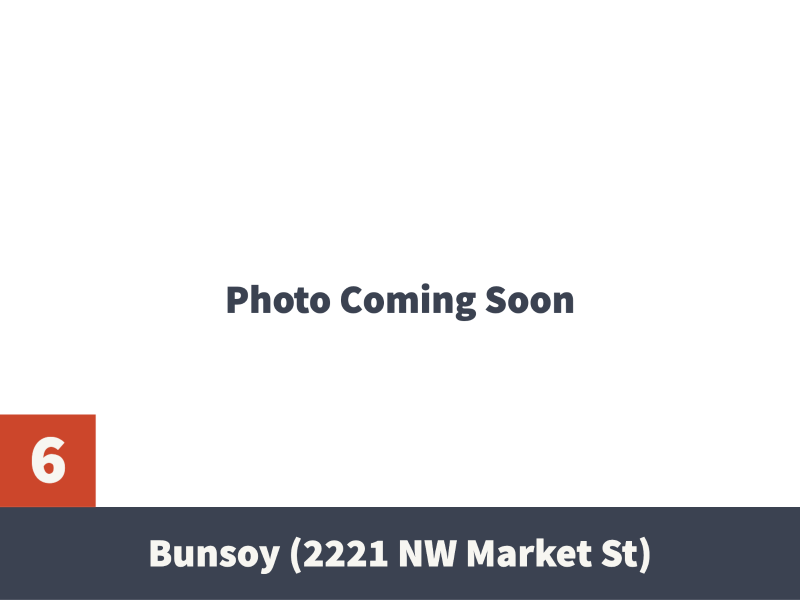 As of August 25, 2022, Bunsoy has closed. Please stay tuned for more information regarding what's coming next in that space!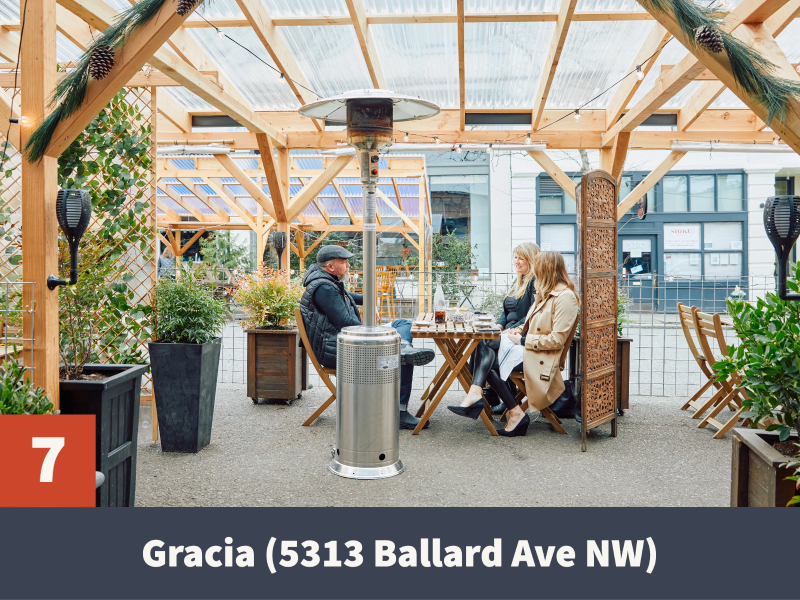 Within the stuccolike and tiled and brick walls is a noisy crowd enjoying Mexican tapas, or antojitos, along with vivid tacos topped with locally sourced pork and duck and lamb, and made from the house-ground masa of imported Mexican heirloom corn varieties.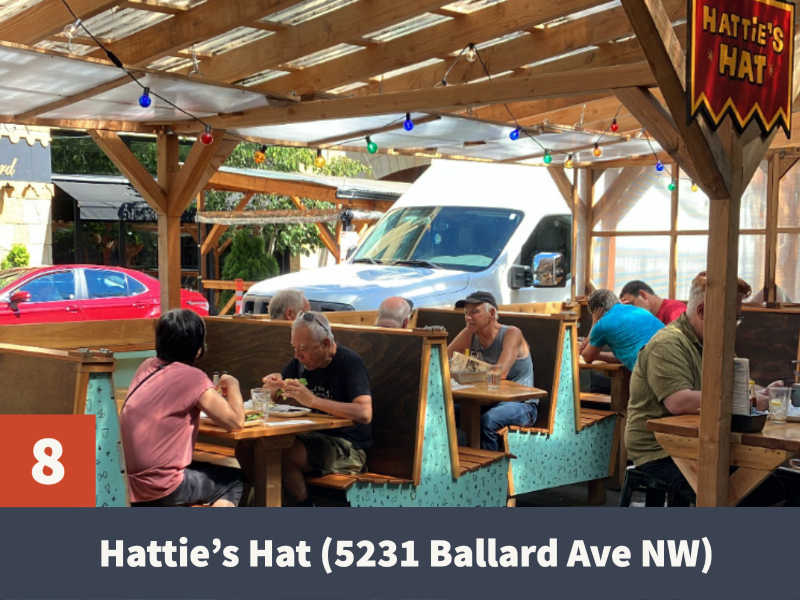 This neighborhood staple serves up classic dishes with a twist (like their Voodoo Burger with Cajun spices!) and is known for their legendary brunch, with their signature Rosemary Mary.
Hattie's Hat —>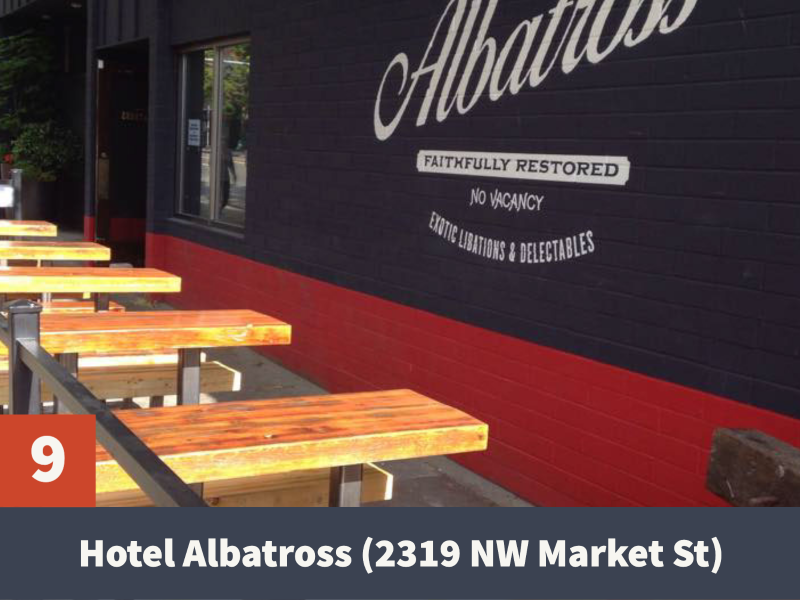 Hotel Albatross is the kind of place you'd expect a ska band to either perform at or sing about, and they serve a tiki cocktail in a volcano bowl lit on fire. It's a great time.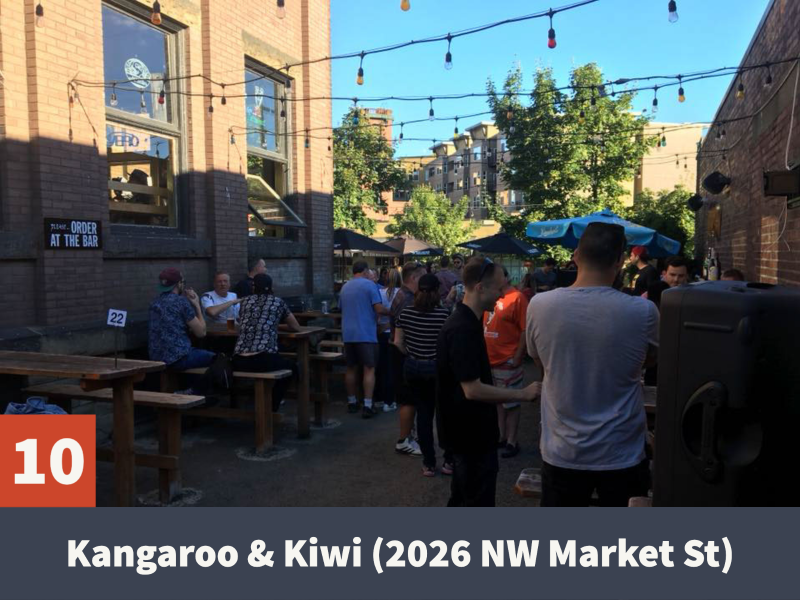 Kangaroo & Kiwi is an Australian-themed bar in the shell of an old library. Instead of bookshelves, it has shark carcass replicas, maps of the land down under, and bathrooms for blokes and sheilas. Come here to drink beer and cider and play darts or hand shuffleboard while the rugby game blares. They serve things like toasties and Aussie-style pies.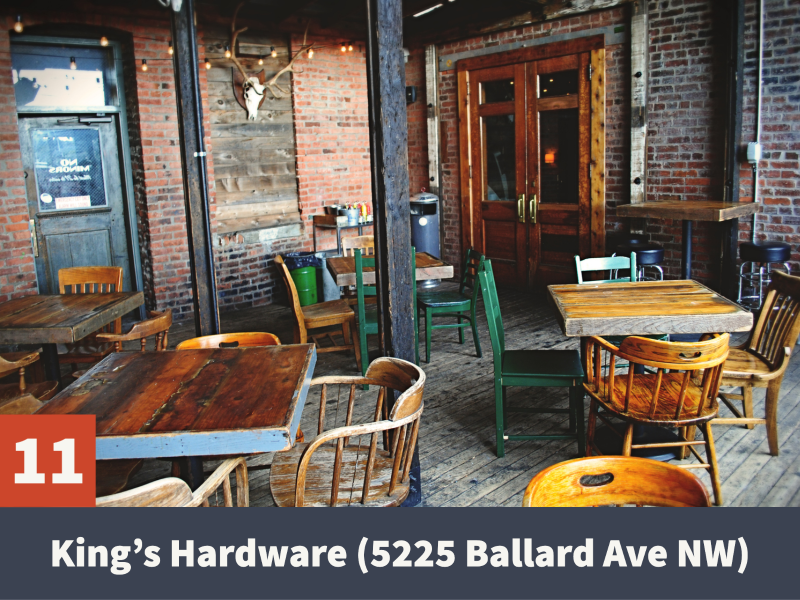 King's Hardware is a fun, dimly-lit bar in Ballard with taxidermy, huge baskets of buffalo wings, alcoholic slushies with rotating flavors (hope for mango lemonade), and two Skee-Ball machines.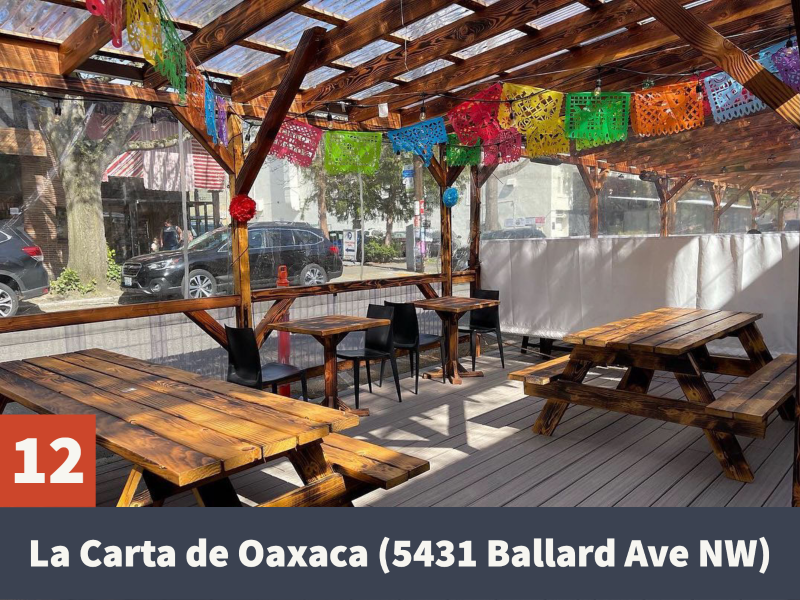 Old Ballard brick walls meet the terra-cotta tiles of old Mexico in this teeming sensation that's been plying an appreciative public with lush and complex mole negro since 2003.
La Carta de Oaxaca —>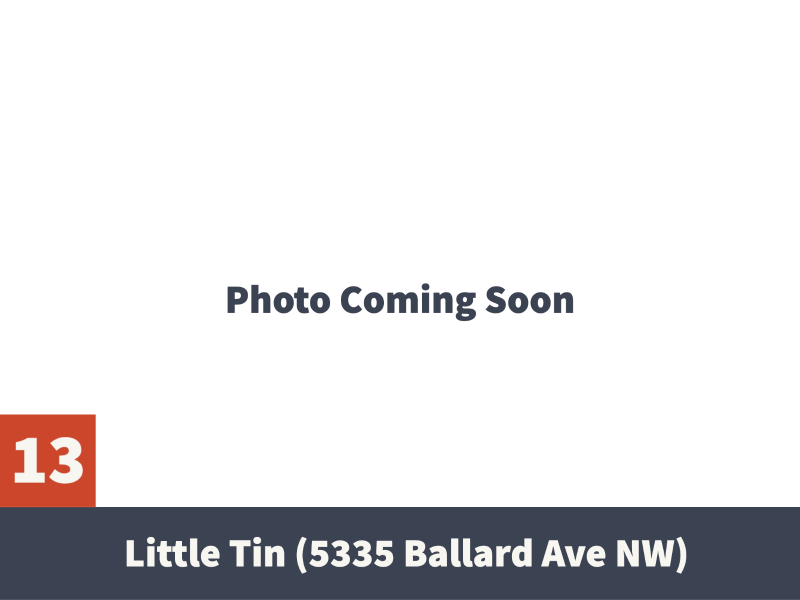 Even if you're not bowled over by the cutesy name you'll want to drop in for a unique and – most importantly – tasty cocktail at this Ballard hideaway. The interior is tastefully whimsical and feels like a secret garden miles away from the city outside.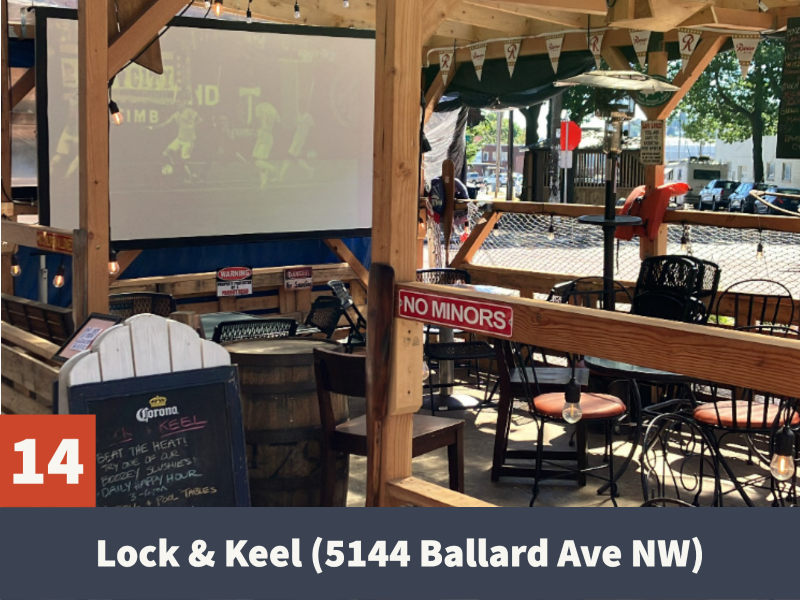 A corner oasis on Ballard Avenue for those in the mood for a little funk, it has a well-worn bar, a nautical motif, a tiny back patio, and an on-site smoker and serves nearly a dozen microbrews on tap and satisfying cheap eats.
Lock & Keel —>
The Lockspot Cafe dates back almost 100 years. Over its time near the Ballard Locks, it has been known for its delightful fish and chips, and gained some acclaim after it appeared on the popular Discovery Channel show "The Deadliest Catch" as a sea captain favorite (it's also hosted local luminaries, such as Seahawks coach Pete Carroll).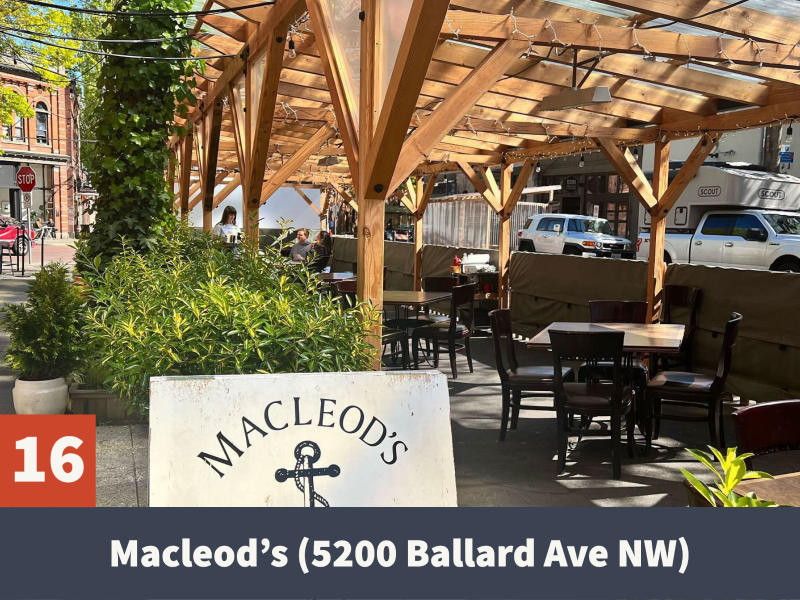 If you're considering a trip to Scotland, but spent all your money on plaid kilts instead of a plane ticket, Macleod's Fish & Chips is a less expensive way to feel like you're abroad. The inside feels authentically British, right down to the puffy fried fish and perfectly thick fries. Come for a group dinner before going out, or make it your final stop at the end of a bar crawl.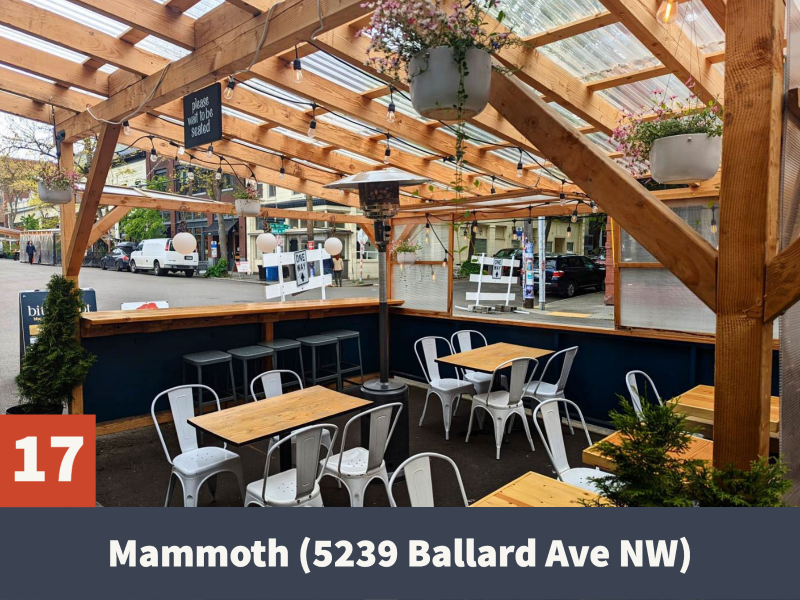 Enjoying a truly great sandwich and a cold beer is a basic human right – it's up there with voting, freedom of speech, and being able to pet at least three puppies quarterly. But there aren't a lot of places in Ballard where you can get both. Except for Mammoth, a fun beer bar that has incredible sandwiches. As a heads up, they're operating out of the same space as Bitterroot BBQ.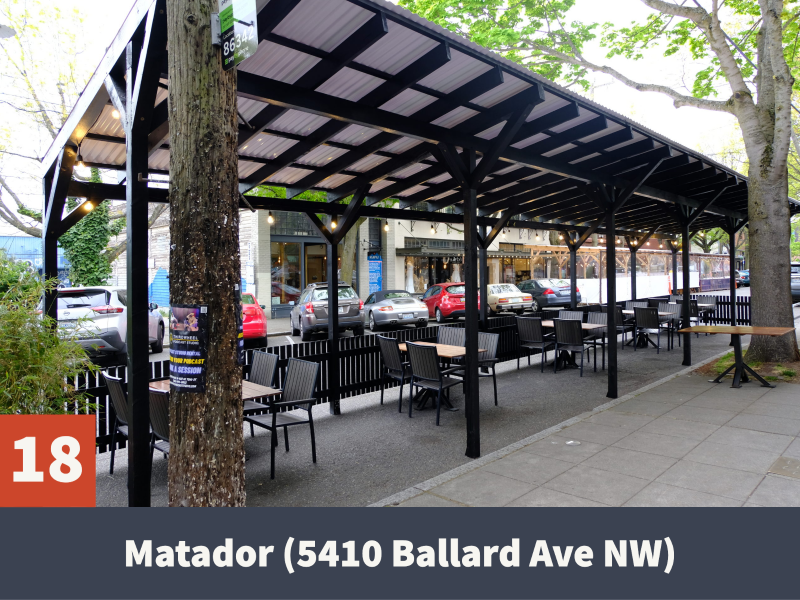 Head to the Ballard outpost of this Tex-Mex mini-chain for gourmet fusion eats — chipotle-mayo burgers, ancho chile wings — fancified margaritas (cucumber-jalapeno!), and a legit rustic setting featuring tabletops that the owner built by hand.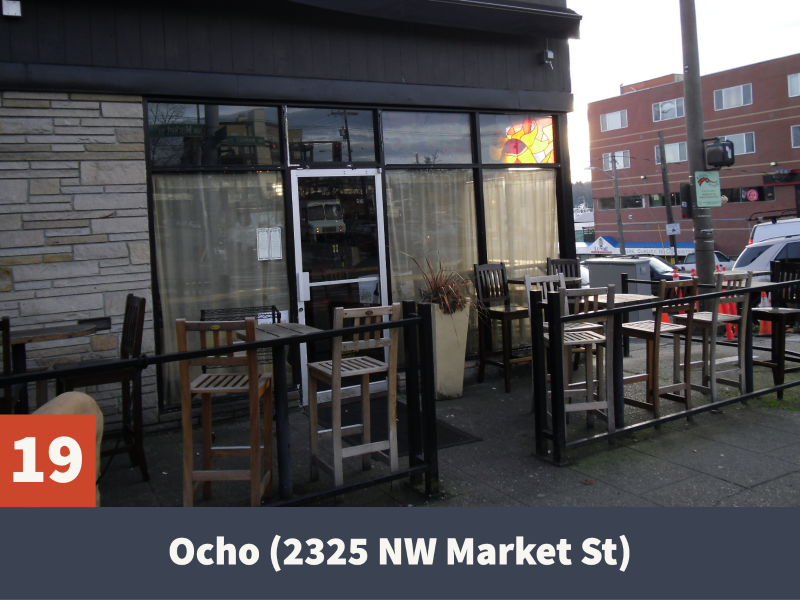 Ocho feels like a tapas bar should: a crowded, informal neighborhood place, stuffed onto a street corner and easy to miss. Get the garlicky gambas, warm plates of octopus with white beans and chorizo, and pan con chocolate (a dessert-toast that goes from sweet to salty to spicy in a magical manner). The bar's specialty is a $10 Añejo margarita (which is worth it), but decent wines may be had for cheap.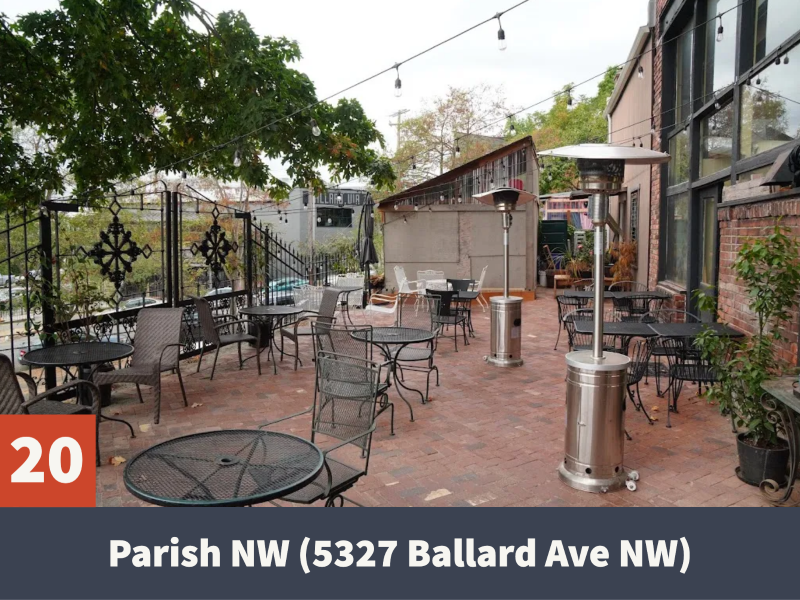 Parish NW brings Southern favorites to the PNW, using local farm-to-table ingredients. The space offers two outdoor patios in addition to the indoor dining. The vibe inside is low-key, which is perfect for the end of summer.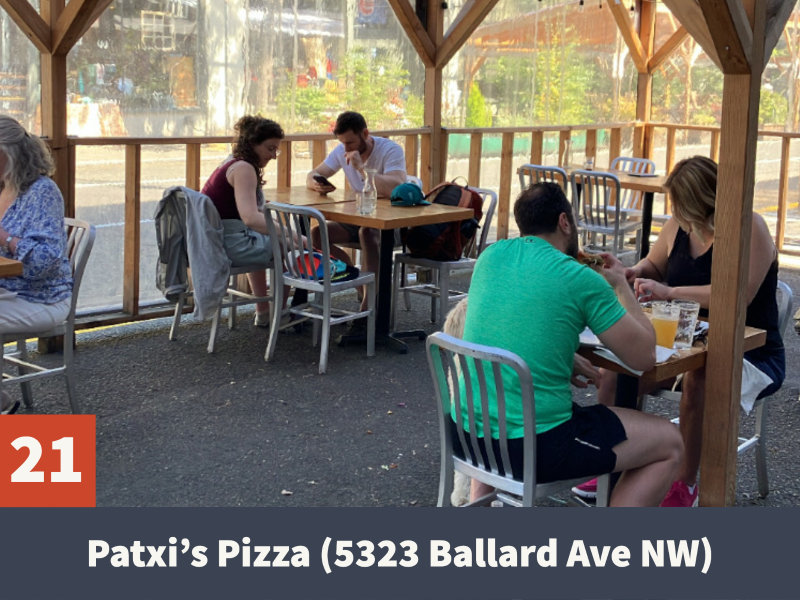 Patxi's embodies what your favorite neighborhood restaurant should be: a warm, welcoming place where you can share a delicious meal with friends and family and feel right at home.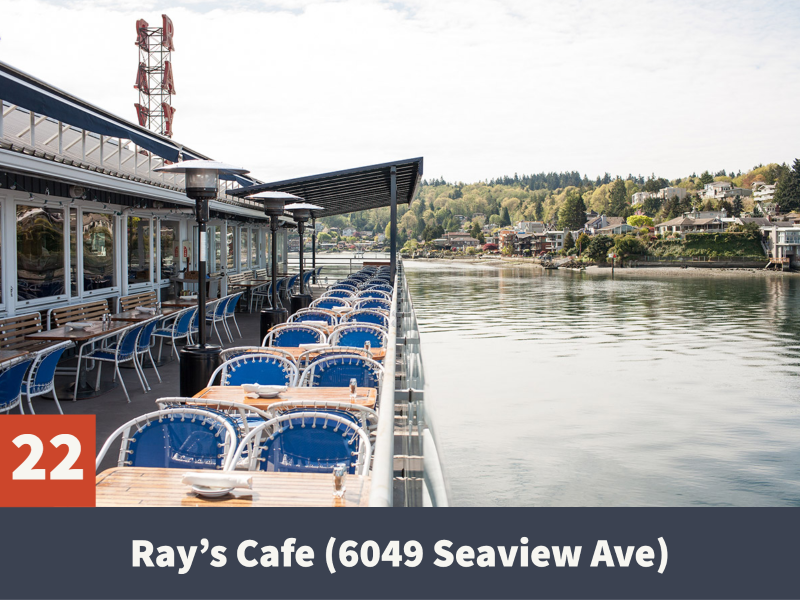 You'll find yourself on Ray's balcony deck every summer due to the abundant waterfront views, cool breezes, and stunning sunsets. It's also because of the irrationally good (and free) bread basket. Ordering a bottle of ice-cold sauvignon blanc and suddenly having a table full of crab cakes and panko-crusted fish and chips is your right as a PNW resident.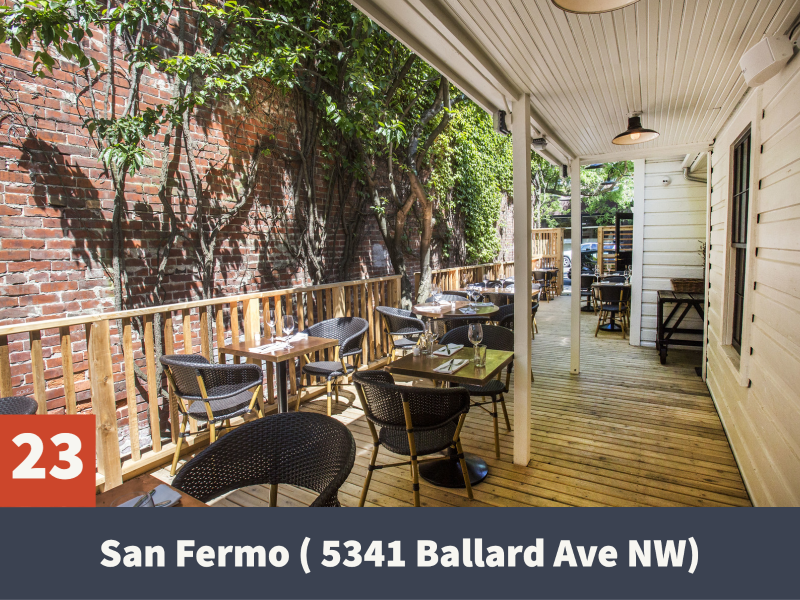 San Fermo is an excellent spot for fresh pasta and antipasti, and it happens to be located inside one of the oldest historic homes in Ballard. That also means this Italian restaurant has a fantastic porch, covered in leafy shade ideal for forking some rigatoni carbonara and slurping coupes of sparkling wine on a hot night.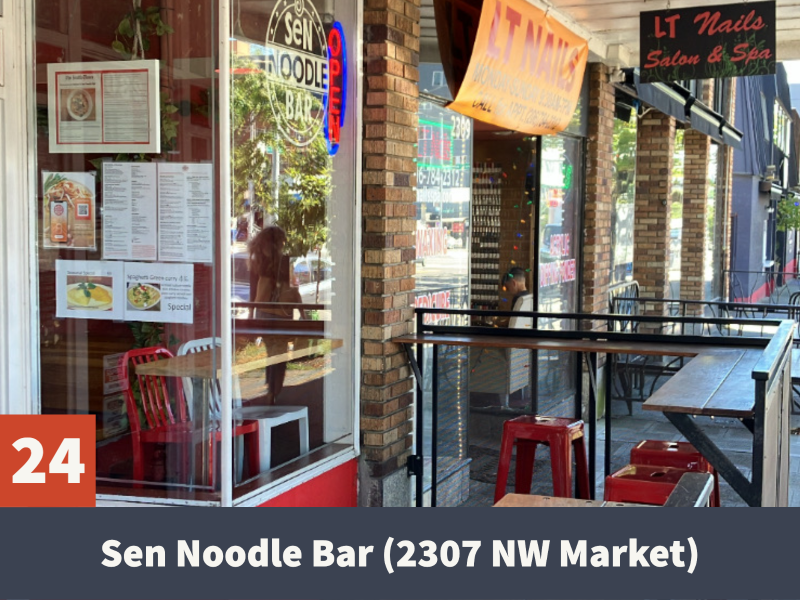 A cheerful stop for customizable noodle dishes & soups alongside Southeast Asian street-food bites. Sen feels a little like Southeast Asia here: Lush plants line bright walls; scents thick with curry, spice, and kaffir lime waft from the kitchen.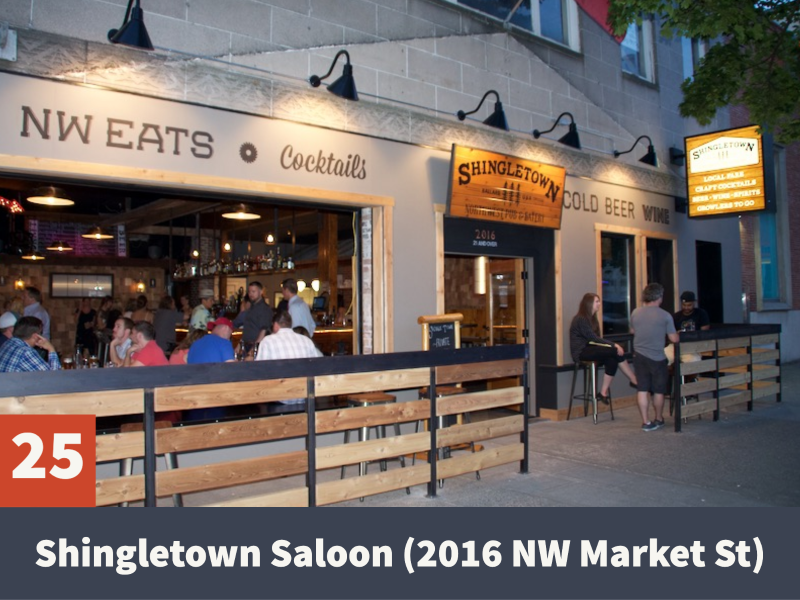 Featuring tables with repurposed saw blades and walls adorned with authentic shingles and logos from the old Ballard mills that used to occupy the area, Shingletown Saloon is Ballard's neighborhood bar and restaurant.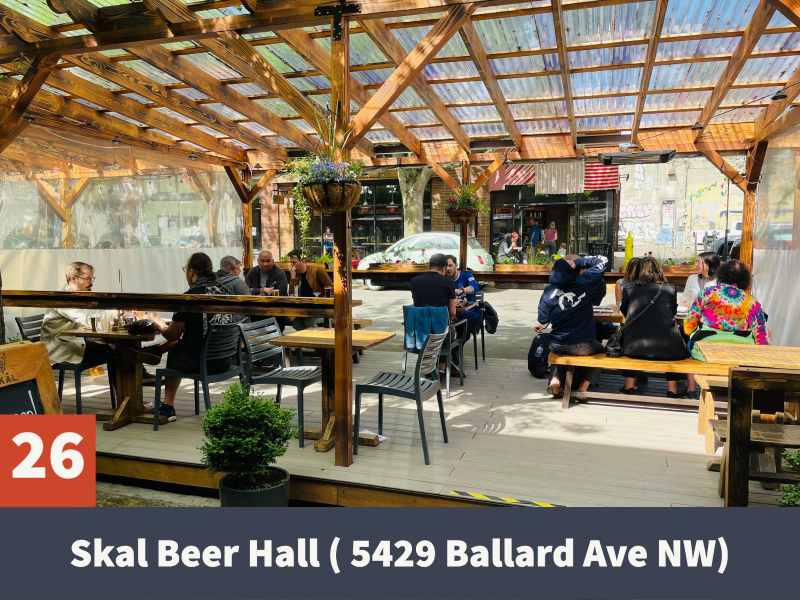 The full kitchen is inspired by the idea of a Viking butcher shop. With a rotating selection of local and Scandinavian craft beer, cider, mead, wine, & aquavit cocktails, you can help carry on the Nordic tradition in Ballard when you stop by their beautiful space.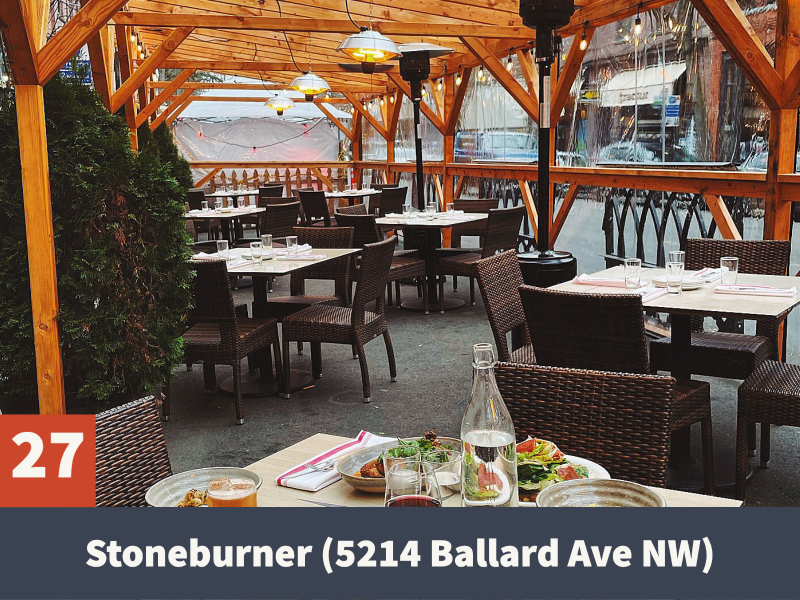 Stoneburner is a Ballard restaurant with Neapolitan pizzas and pasta on the menu—which makes it unlike a lot of great Italian places in Seattle. Their impressive, dimly-lit space works well for a bunch of situations, especially if you want to have a big night out. You could plan your next birthday party here – just order a bunch of drinks and small plates, and force everybody you're inviting to dress up.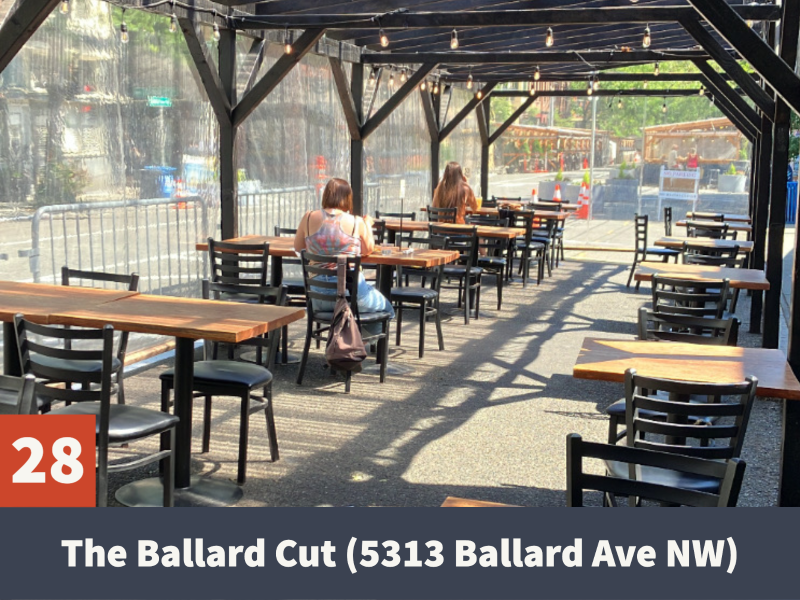 The Ballard Cut is a great Japanese whiskey bar and farm-to-table restaurant in the heart of Ballard with wonderful cocktails, wines, and dinners.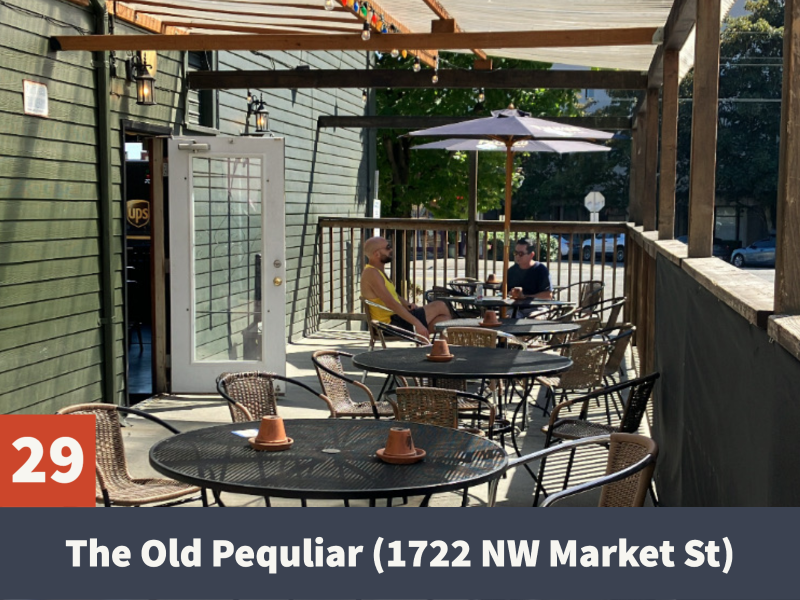 Casual Irish tavern serving hearty pub grub, pints & cocktails in cheery digs with outdoor seating.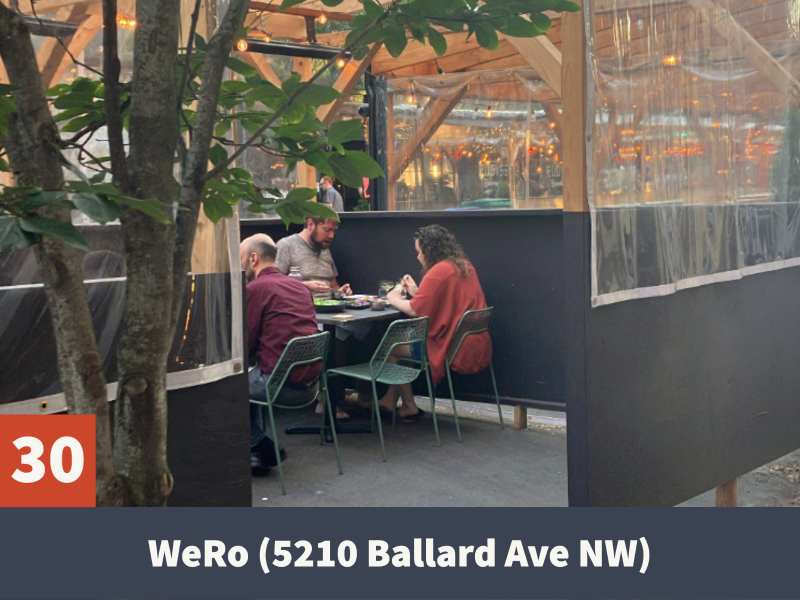 The restaurant's goal is to show Seattle the different types of Korean cuisine, authentically reflecting the diversity of delicacies available on the peninsula. Some of the menu items you can enjoy include YookHweh (Korean style beef tartare with prime tenderloin), Salmon Jorim (king salmon seared and poached in spicy and sweet broth with daikon served with rice), and much more.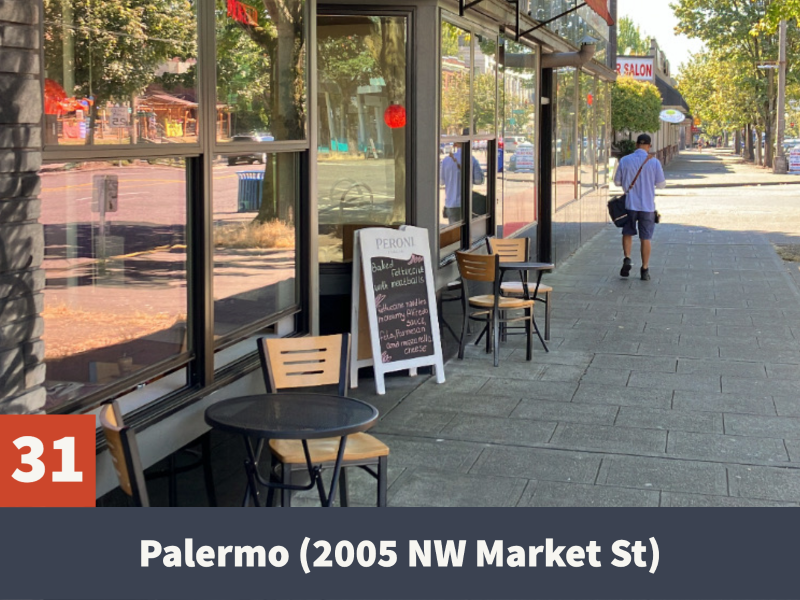 Bright, simply decorated street-front pizzeria with thin-crust pies plus pasta & calzones.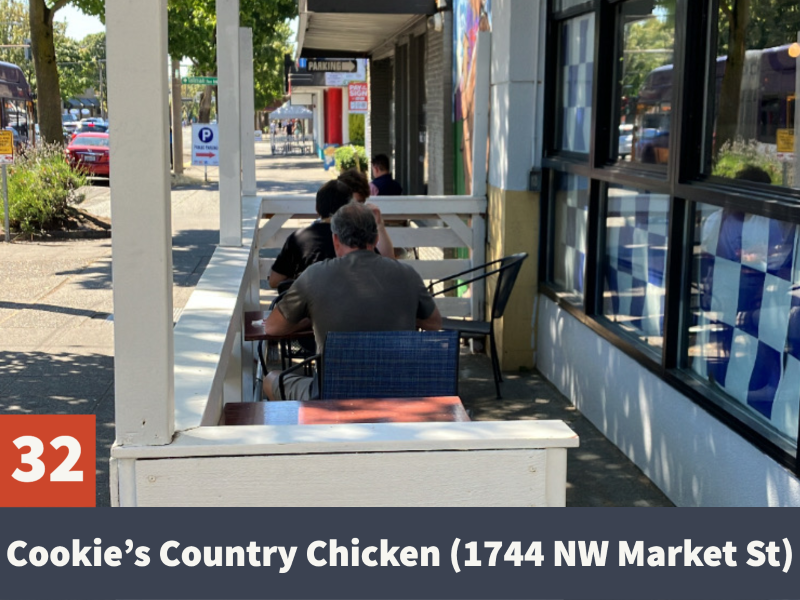 Cookie's makes some of the best fried chicken sandwiches we've tried lately. The chicken's coating on the "Cookie's Country Sando" is packed with flavor, and has a subtle crunch that lets the other elements shine – specifically the sunny sauce (which resembles Thousand Island) and perfectly-melted American cheese. And like any good fried chicken spot, Cookie's serves some excellent sides, like mac and cheese, crispy waffle fries, and outstanding collard greens.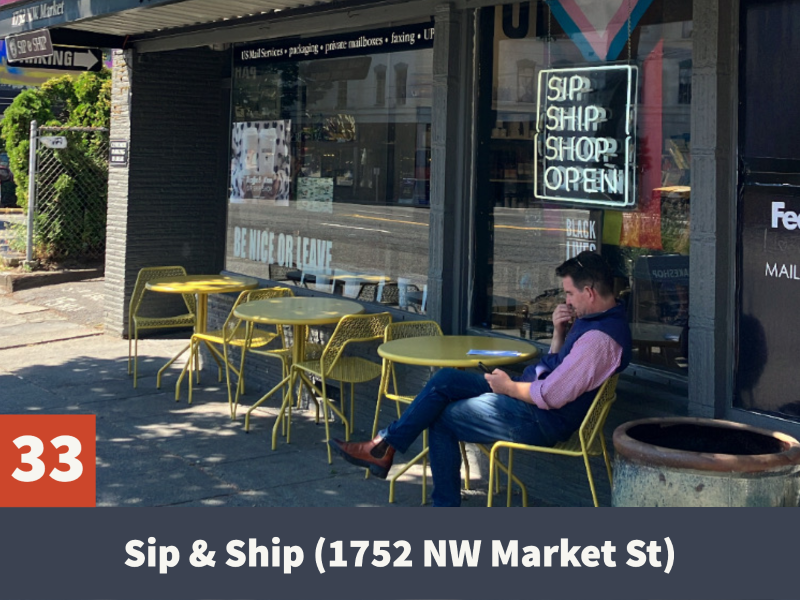 Enjoy coffee, tea & snack spot with packaging, shipping & printing services, plus cards & gifts at this local staple of the neighborhood.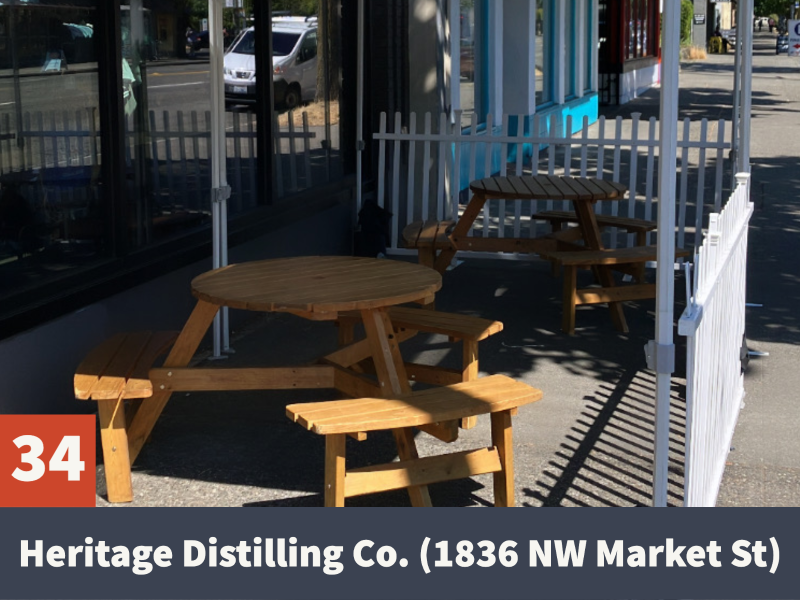 This 3550-square-foot distillery features a beautifully appointed tasting room, retail space, distillery, and bottling operations in the heart of Ballard.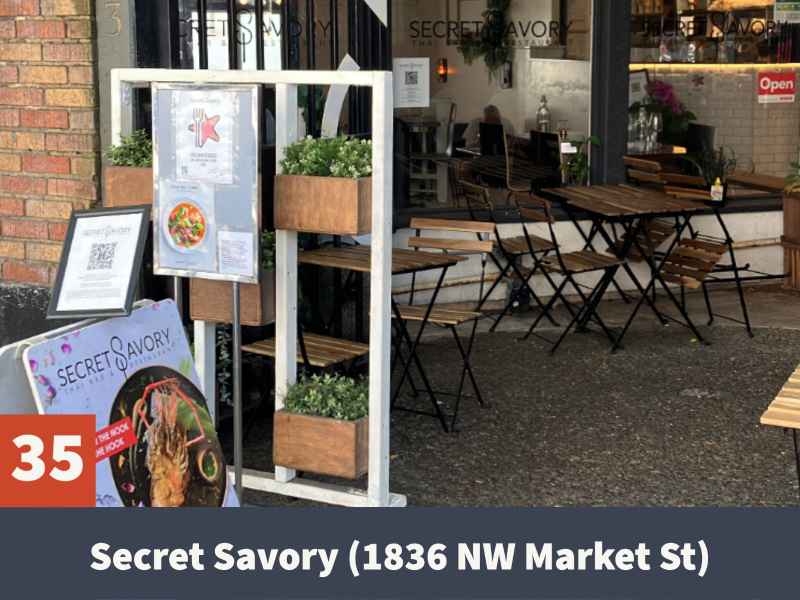 Relaxed option offering homestyle regional Thai snacks, dishes & desserts, plus creative cocktails.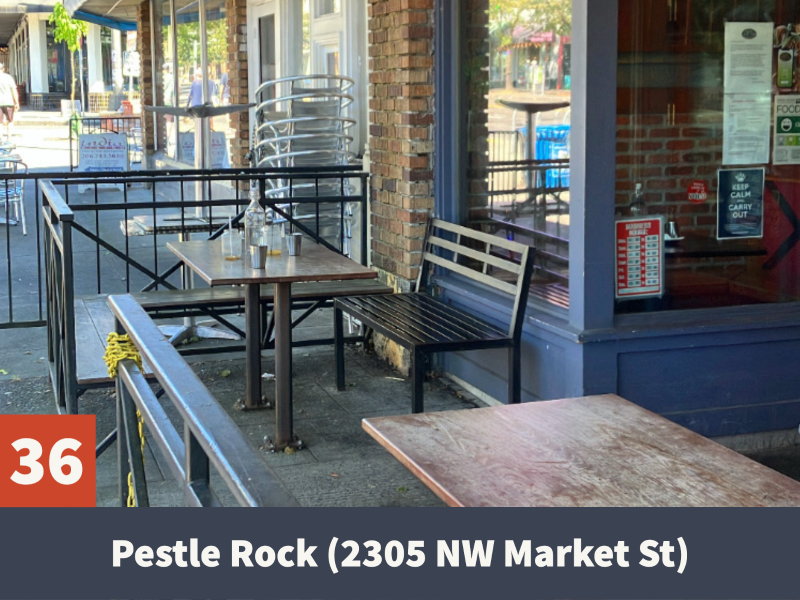 A stylish eatery featuring Thai food from the Isan Peninsula where guests can eat by hand.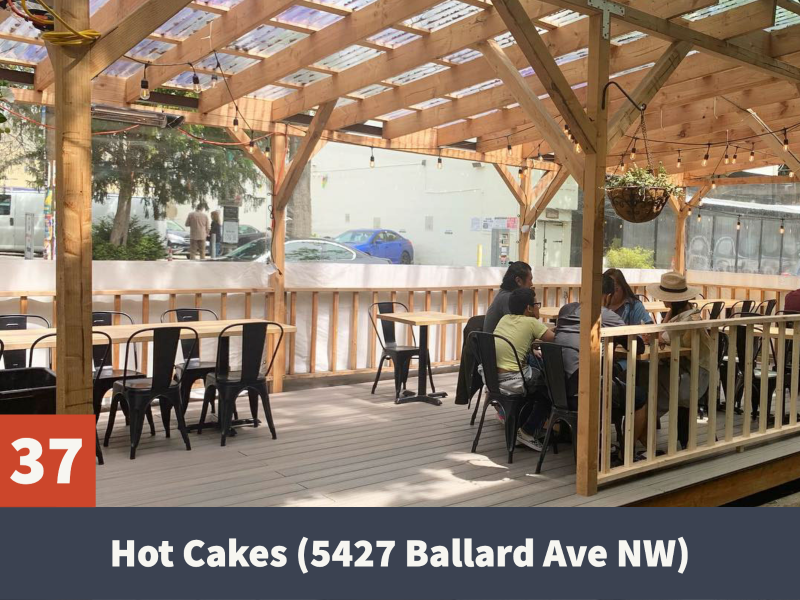 Rustic-chic shop for homemade molten cakes, caramel sauces, creative cookies & ice cream.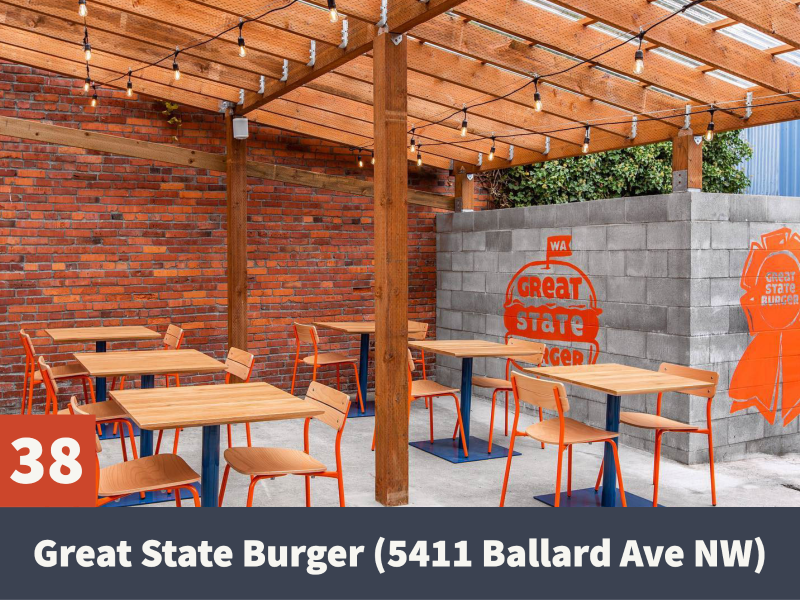 Being a great burger place is about having fun and making great-tasting burgers, fries, and shakes with amazing, locally sourced ingredients. And that's exactly what Great State Burger does!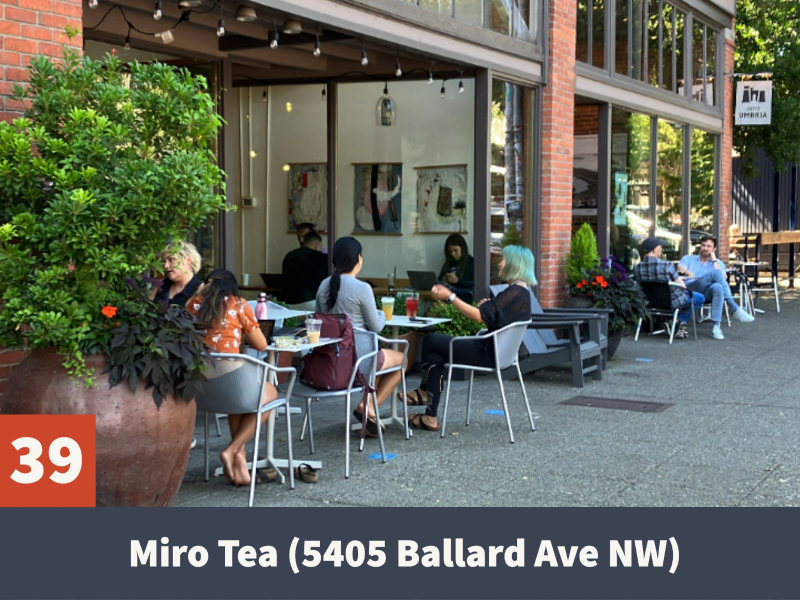 A spare, polished teahouse serving many varieties of tea plus American & French snacks.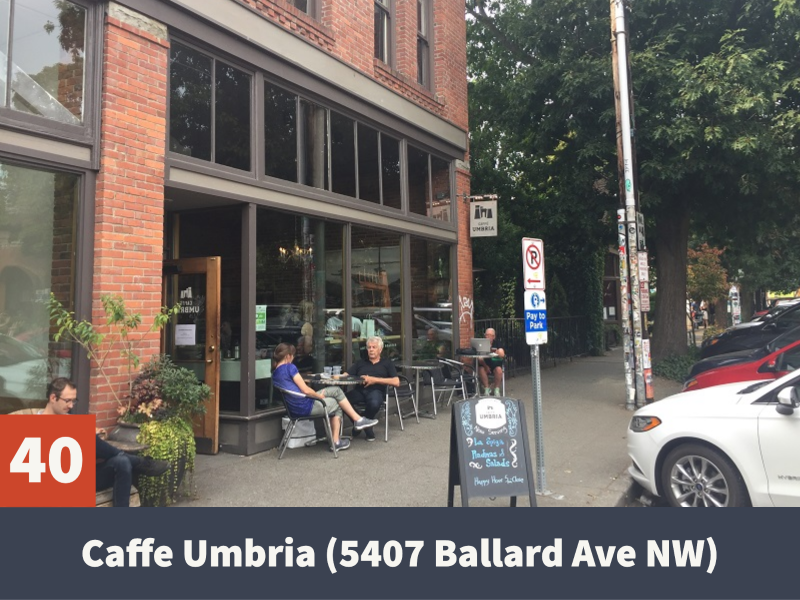 Their café in the historic Ballard neighborhood of Seattle is designed to bring the urban European café experience to the neighborhood level where people live and relax.
Root is a full-fledged indoor plant shop + specialty coffee bar. They strive to provide a thoughtfully curated selection of indoor tropicals paired with beautifully simple handmade ceramics. They serve coffee from all over the world and offer an ever-changing selection of exciting roasters.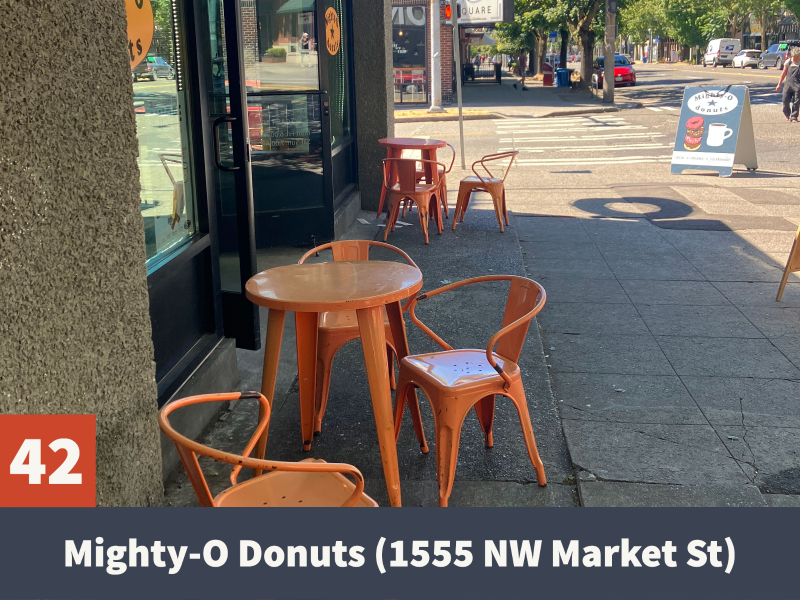 Cheerful bakery & cafe specializing in organic, vegan donuts & coffee in bright environs.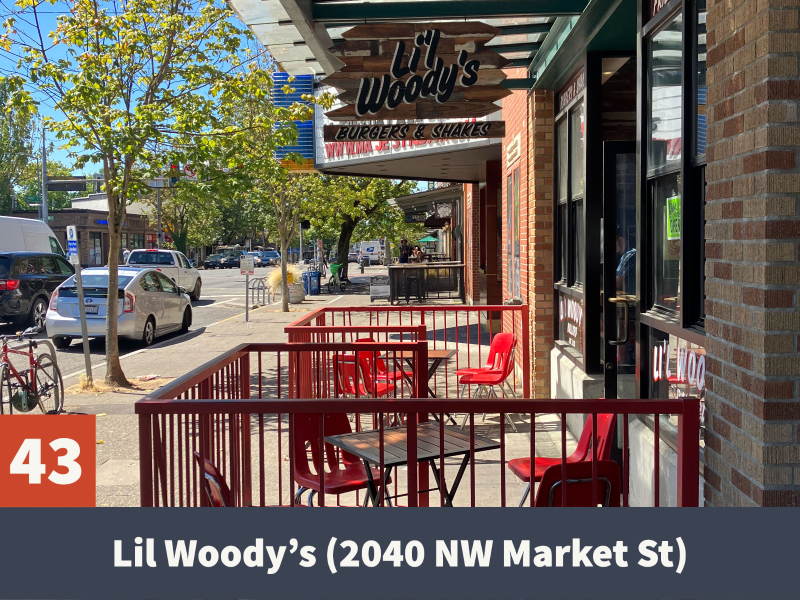 Burgers in many combos plus housemade shakes served in an energetic local-chain outpost.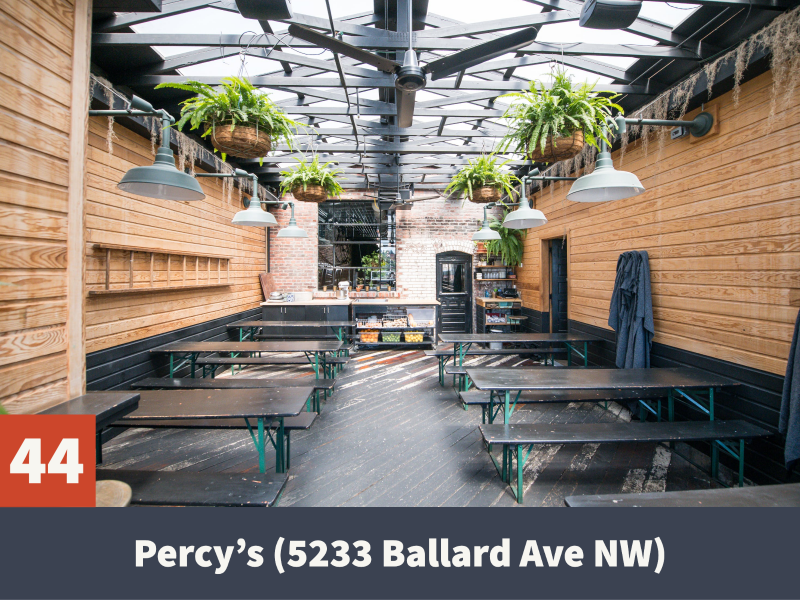 Hip hangout offers artisanal drinks & New American small plates in vintage-inspired surrounds.
Not listed? No worries! If you're a member of the Ballard Alliance and/or your business is located within the Ballard Improvement Area (BIA), email Colton Davis at colton@ballardalliance.com so we can add your business to our growing list!