Benefits
Your membership with the Ballard Alliance provides an opportunity to promote your Ballard business or organization, keep informed about important events and issues, participate in B2B/member networking events and engage on broader community issues and initiatives.
Our mission is to ensure Ballard's residents and business owners have a place to share what they do with the broader Ballard community and become more involved in the neighborhood. Access to a wide network of businesses and organizations through our events and programs and promotion through Visit Ballard are the best ways to maximize your membership locally or with visitors to the neighborhood.
Please review the Member Benefits Rate Structure to figure out which membership category applies to you. Also, please reference the map below to see if your business falls under the Ballard membership categories or Friends of Ballard category. If you would like to join you may apply online or we would be happy to provide you an invoice by mail or email and you may pay by check or credit card over the phone.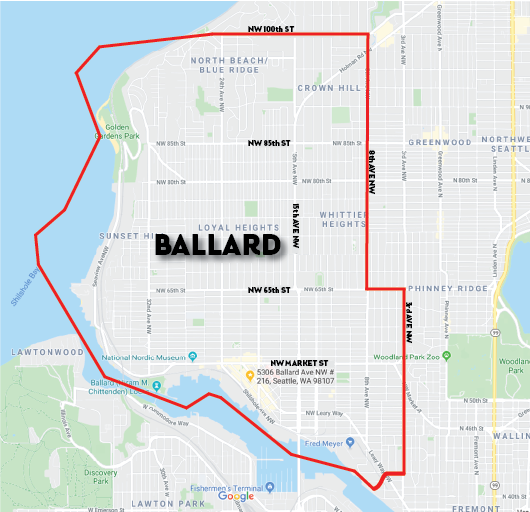 Join

If you would prefer a paper invoice and pay by check, we are happy to send you one in the mail or electronically. Please email
Anndrea Dohring
at
info@ballardalliance.com
and request your preferred method.