Ballard has so much to offer its residents. Tucked away from the big city but just minutes from downtown Seattle, Ballard offers residents a small town feel with all the amenities of urban living. Once its own city before it was annexed to Seattle in 1907, Ballard is nestled between residential neighborhoods with big sidewalks and stunning waterways. Boutique shops, a vast variety of restaurants and bars, year-round community events and more than a dozen craft breweries call Ballard home. Ballard's walkable downtown core has easy access to bus lines and bike lanes, as well as ample parking options throughout the neighborhood.
Hear what Ballard resident Caroline Kimball has to say about living in Ballard:
BALLARD IS IN SEATTLE'S TOP 10% OF MOST WALKABLE NEIGHBORHOODS – SCORING A 90/100 WALK SCORE.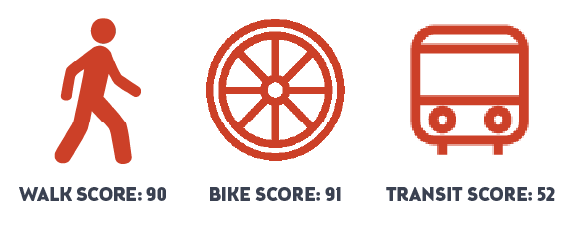 READY TO MOVE? EXPLORE THE MANY RESIDENTIAL COMMUNITIES IN BALLARD'S DOWNTOWN CORE:
APARTMENTS
CONDOMINIUMS
RETIREMENT LIVING