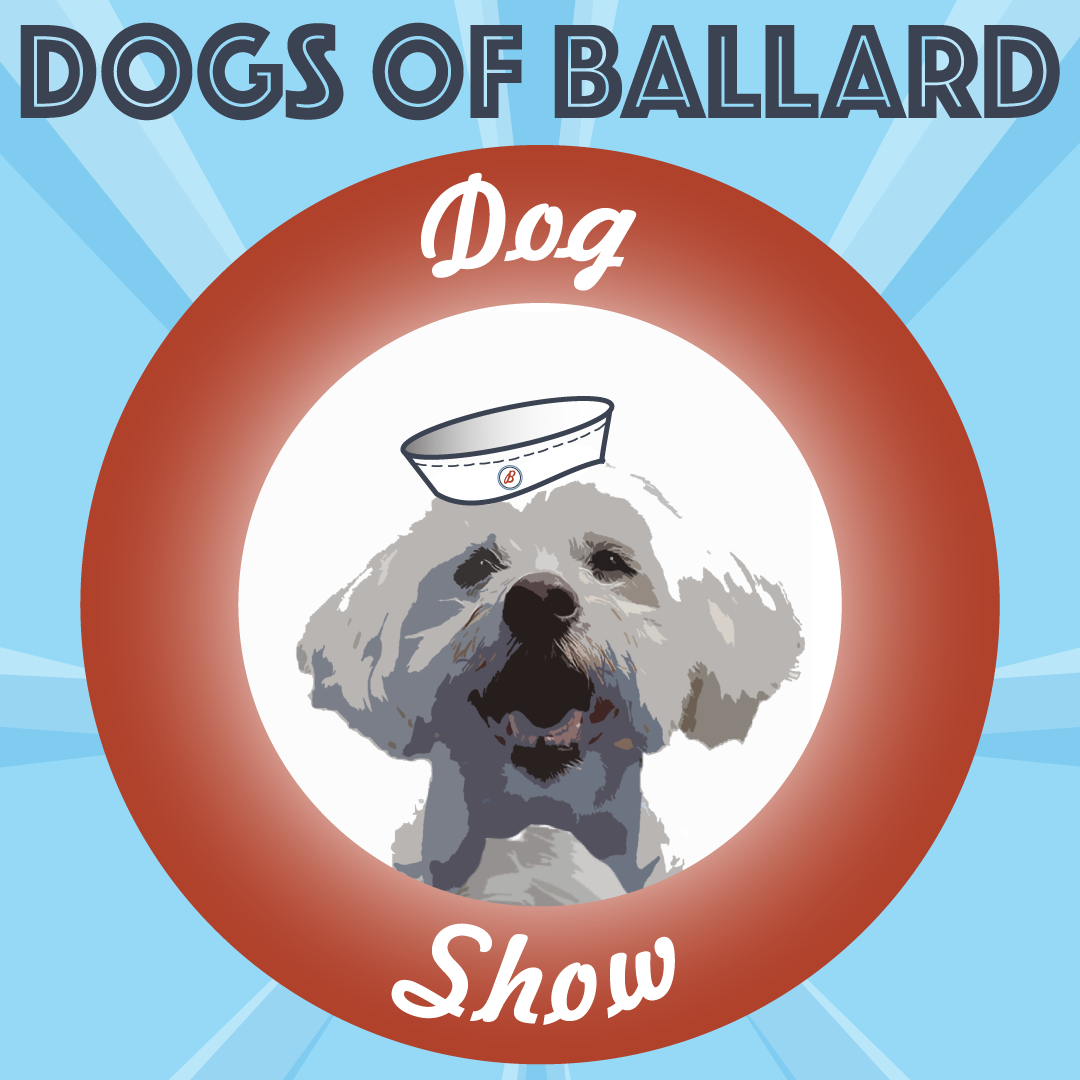 DOGS OF BALLARD DOG SHOW
at Ballard Commons Park on
SUNDAY, SEPTEMBER 8th
1:00 p.m. – 3:00 p.m.
Enjoy watching a variety of our neighborhood's talented pooches compete in up to three judged categories:
Best In Show | Best Costume | Best Trick
Spectators please mark your calendars and come out to enjoy this free community event in the park (with or without a dog). Porter's Pride will be sharing treats with our furry friends, Downtown Dog Lounge will have treats and a play area, Monster: Art, Clothing & Gifts will be sharing gift bags with participants and Dirtie Dog Photography will be taking photos of our contestants at our photo booth. Visit Ballard will have giveaways and a parade o' pups through the Ballard Farmers Market will close out the event.
1st, 2nd and 3rd Place Prizes from All the Best Pet Care will be awarded in all three categories – Does your pooch have what it takes?
*Online Registration is now full but be sure to come cheer on the Dogs of Ballard.*
There is the possibility that we will accept day-of registrations, if there are registration cancellations – so be sure to come to the event.
This event is sponsored by our neighborhood partners: All the Best Pets, Ballard Sunday Farmers Market, Dirtie Dog Photography, Seattle Pet Collective, Downtown Dog Lounge, Monster: Art, Clothing & Gifts, Porter's Pride, Visit Ballard and produced by the Ballard Alliance
Dogs of Ballard Dog Show is made possible through the support from the Seattle Department of Neighborhoods, Seattle Parks and Recreation, and proceeds from Ballard SeafoodFest.


Ballard Commons Park | 5701 22nd Ave NW, Seattle, WA 98107
For inquiries please contact us at: info@ballardalliance.com