BALLARD BREWS BEST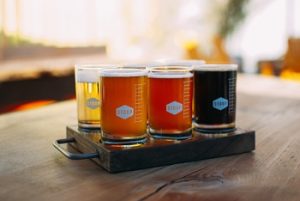 Ballard was put on the map as an industrial maritime and lumber hub more than a century ago. This waterfront neighborhood has evolved into a bustling dining and shopping district. Throughout the past decade, our award-winning craft breweries have created an industrial revival of the southeast corner of the neighborhood. In addition to great shops and restaurants, Ballard has become the preferred destination for beer enthusiasts and the epicenter of the Seattle brewery scene.
With new breweries consistently popping up all over the city it is safe to say, that like coffee, Seattleites love their craft brews. What makes Ballard the epicenter of the Seattle beer scene is the culmination of talent, unique concepts and the close proximity of the breweries to one another. Each brewery has its own spirit and character, some are mad scientists, some are creative entrepreneurs, some pay homage to the owner's international roots, some have married their socially-conscious endeavors or hobbies into the events that surround the best darn beer around. No matter what each brewery represents, they have all captured that hard-working industrial spirit that is still alive and well in the Scandinavian-loving maritime-rich northwest corner of Seattle.
What makes Ballard Brewery District unique is the level of collaboration and community that exists amongst Ballard brewers. Quite often you will find three breweries working together to create a beer for a charity. Last spring, Peddler Brewing and Lucky Envelope combined their talents to create the Spruce Tip IPA, an India Pale Ale made with you guessed it … spruce trees. Proceeds from this batch went to benefit Washington Wild.
Despite a highly competitive market, new brewery concepts continue to come on line regularly. This community of business owners has been extremely supportive and welcoming with each other. Even California-based brewer Lagunitas, has made a home-away-from-home in Ballard with a taproom and beer sanctuary at 1550 NW 49th St.
With nearly a dozen breweries and taprooms within a one-mile radius, it is easy to see why Ballard has become a destination not to miss for beer loving travelers and locals alike.
What could be better than more than a dozen craft breweries within walking distance of each other? While many breweries offer food or partner with food trucks, within blocks of this hopping brewery district is a thriving restaurant and shopping scene. Come to Ballard for the beer and stay for everything else this charming Seattle neighborhood has to offer.
Check out our map and start planning your visit to the Ballard Brewery District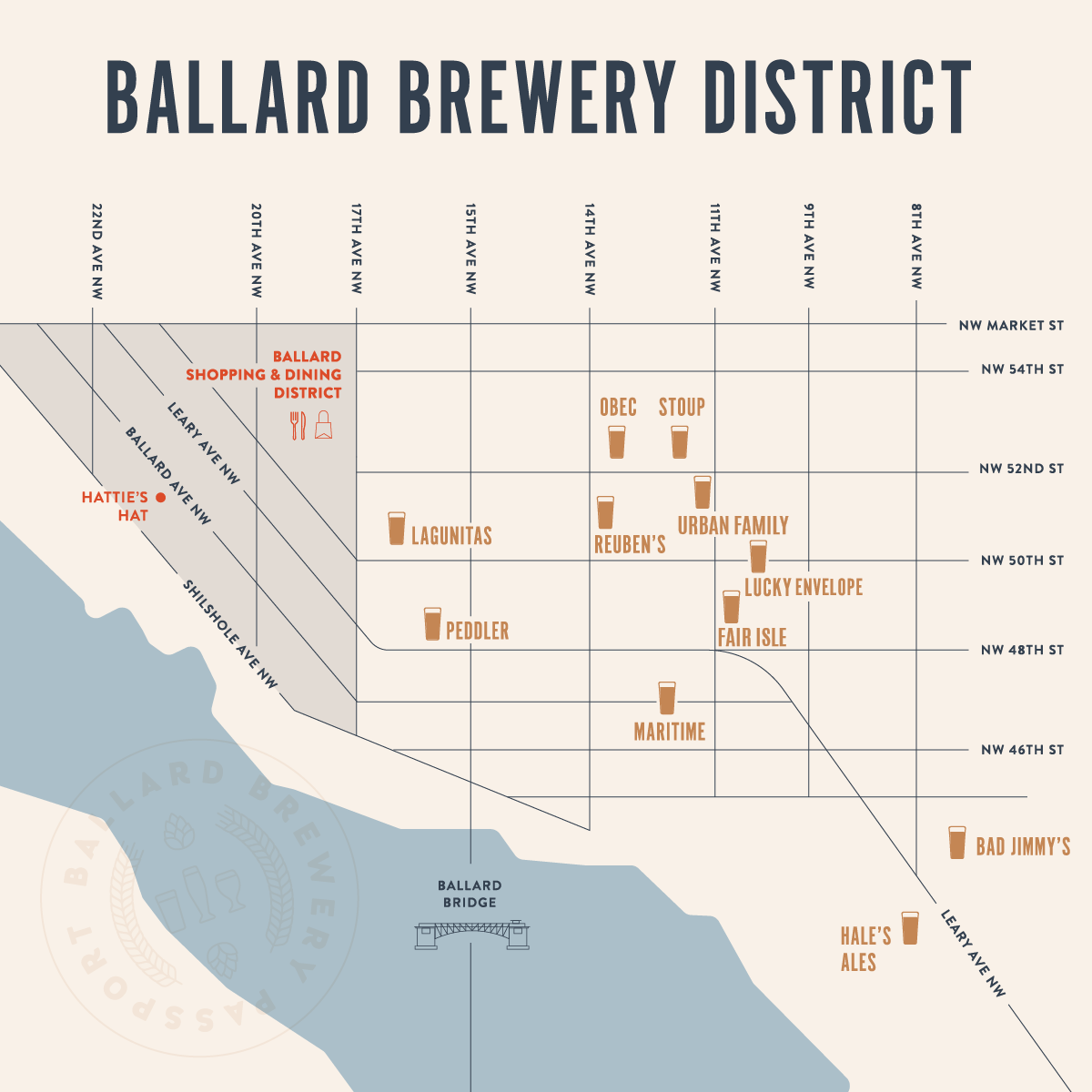 In addition to the Ballard Brewery District brewers, Ballard is host to Locust Cider and Brewing, Cloudburst Brewing – Shilshole Ave Beer Garden and Heritage Distilling Company – businesses are located in the historic business core.
Check out this article about the Ballard Beer scene by the New York Times